Is Apple Creating Rap's First Billionaire?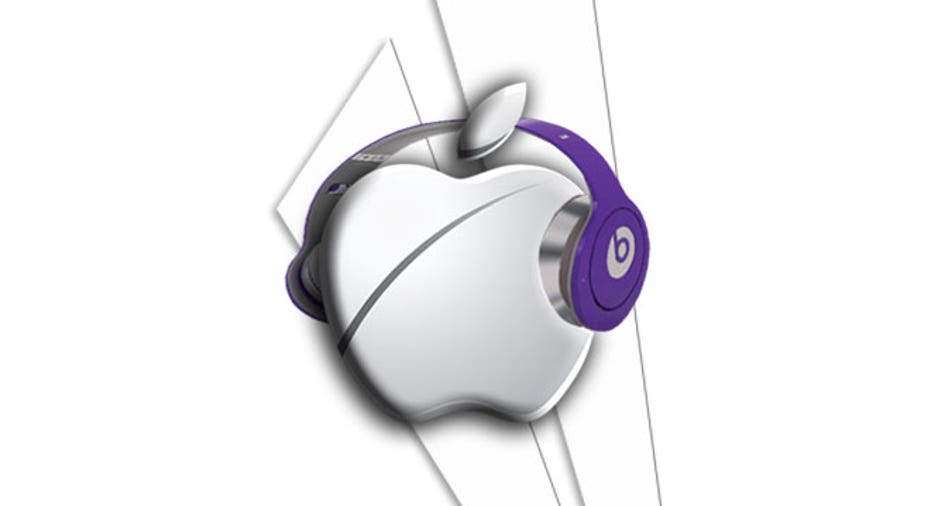 In what would be Apple's (NASDAQ:AAPL) biggest acquisition ever, the Financial Times reports the company is close to finalizing a $3.2 billion deal for Beats Electronics.
It would also be a big deal for the founder of Beats, rapper Dr. Dre, who stands to become the industry's first-ever billionaire should the deal go through.
Beats Electronics was founded in 2008 by Dr. Dre and Interscope co-founder Jimmy Iovine. The company offered headphones and audio systems before launching its Beats Music digital-streaming platform earlier this year.
The Financial Times reports that the Beats deal could be announced as early as next week, but has cautioned that the late stage negotiations could fall through. However, Dr. Dre possibly confirmed that his music company was getting acquired, describing himself as "the first billionaire in hip-hop" in a Facebook video posted Friday. The video has since been pulled.
Although the proposed deal has already sparked controversy, music has been central to Apple's business for the past decade. Before iPhones, Apple's music playing device known as iPods, were met with great fanfare.
There was once a point in time where users were willing to pay $1 per song, but increased competition from emerging digital music platforms has created obstacles for Apple's music business. Apple has been trying to retain its leadership in music -- iTunes Radio was released last year in an attempt to keep listeners on Apple platforms.
Over the past few years, Pandora has popularized Internet radio, spawning an industry of clones. Spotify made it easy to create custom playlists at little or no cost.
Pandora went public in 2011 and Spotify is rumored to be going public this year.
Beats Music debuted in January and has already gained significant traction.
"Right now iTunes is not the cool music service," says Frank Aquila, M&A partner at Sullivan & Cromwell. "Acquiring Beats gives them the 'Dr. Dre cool' factor."
Beats Electronics has raised $120 million in funding from Access Industries, Marc Rowan and James Packer. Beats also raised $500 million from Carlyle Group (NASDAQ:CG) last September. The company acquired music platform MOG in 2012, founded by David Hyman.
Apple shares were down 1% on Friday. Pandora shares fluctuated on the news.