Is America's airline industry headed for a major pilot shortage?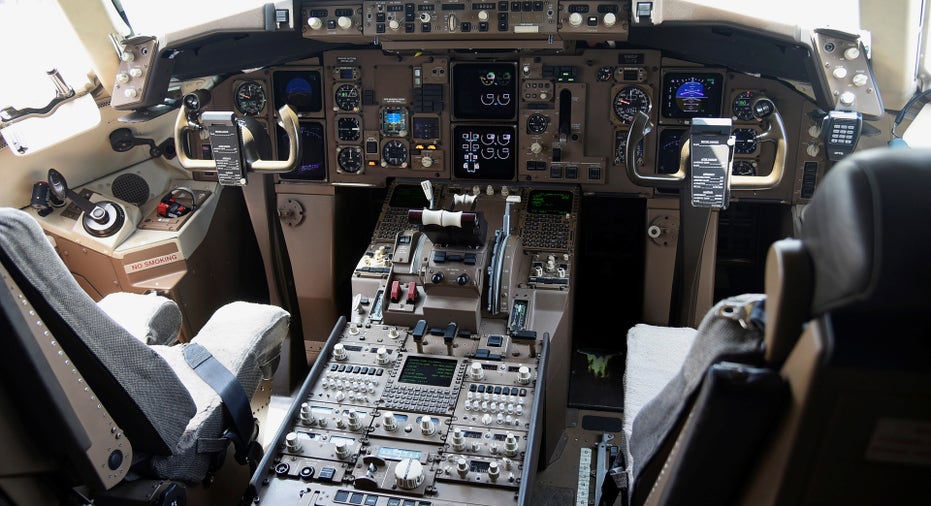 The aviation industry may have a major crisis on its hands, as the number of pilots needed to fly commercial airliners is dwindling.
Between 2017 and 2036, about 640,000 new pilots will be needed to fly commercial airplanes worldwide, according to data released by Boeing (NYSE:BA) in late July.
Though most new pilots will be needed in the Asia Pacific region (253,000), North America alone will require 117,000 to operate the controls of airliners, according to the statistics. Additionally, Boeing also said both passenger and cargo air carriers will purchase more than 41,000 new aircraft, valued at $6.1 trillion.
As the demand for pilots grows, so does the retirement rate among current aviators operating commercial aircraft. For years, the retirement age was capped at 60 years old. That changed in 2007, when the "Fair Treatment for Experienced Pilots Act" green-lighted airline pilots to fly until age 65.
"That created a short-term solution to the pilot shortage that was kind of pending," Glenn Nevola, a captain at a major U.S. airline, told FOX Business. "And now, a lot of those guys have reached age 65 and will continue to do so over the next decade."
Nevola's airline alone will see more than 800 pilots reach the mandatory retirement age in about two to three years, which will create a staffing issue, he said.
Regional airlines have witnessed the effects of too few pilots to operate their aircraft.
In February 2016, Republic Airways filed for Chapter 11 bankruptcy protection, citing a "loss of revenue during the past several quarters associated with grounding aircraft due to a lack of pilot resources." Earlier this year, The Seattle Times reported Horizon Air, the regional carrier that's part of Alaska Air Group, cut more than 300 flights because it also lacked pilots.
"[There are] airlines I've talked to who have given up contracts or not bid on contracts because they know they won't have the staffing to support it. So it's been an issue for the regional airlines for a year or two now," Kenneth Byrnes, an associate professor of aeronautical science and chair of the flight training department at Embry-Riddle Aeronautical University, Daytona Beach, told FOX Business. He added that carriers are hiring as quickly as possible.
Next to retirement, the cost of flight training is a major factor contributing to the lack of new pilots. The average estimated cost of flight instruction ranges between $5,000 and $9,000 depending upon the type of certificate (license) one is seeking, according to the Aircraft Owners and Pilots Association (AOPA). However, airline pilots need to obtain multiple certificates as well as separate training requirements, including an airline transport pilot (ATP) certificate, which requires a minimum of 1,500 hours of flight time.
"It's very difficult to reduce the cost because the training requirements set by the FAA are very prescriptive, and then a lot of us go above and beyond those training requirements," Byrnes said. "We need to find a way as an industry, with collaboration with the FAA, to look at the training rules a bit, to make sure that how we're training pilots is still the best way in this century to train them."
However, the Air Line Pilots Association (ALPA), the world's largest pilot union representing more than 58,000 pilots at 33 U.S. and Canadian airlines, said a pilot shortage does not exist.
"We currently have more fully qualified pilots in the United States than there are positions available," the ALPA told FOX Business in a statement. "However, we do need to make sure we have an adequate future supply of qualified pilots … We are fully committed to doing what it takes to keep the pilot pipeline strong and our skies safe. But as we work to address this long-term pilot availability issue, we should not allow special interests in Washington, D.C., to weaken pilot qualification requirements and make our skies less safe."
WHAT IS BEING DONE?
In an effort to quell the trend, some airlines have increased wages in hopes of attracting more people to the profession. The national average salary for an airline pilot today is $113,700, according to Glassdoor.com.
In the past two years, starting wages at regional airlines have doubled, which has enticed more people to become airline pilots, according to Byrnes.
Also, airlines have begun to implement better benefits programs for pilots as well, Nevola said.
"At our airline it's a 16% contribution to a pilot's 401(k), regardless if that pilot contributes a dime or not," he explained. "And that's pretty consistent with the other couple major carriers. And that's because the pensions were taken away after 9/11—the regular, defined benefit plans that we had. So the unions were able to negotiate higher company matches or company contributions into the 401(k)."
Air carriers also have created their own programs to attract pilots to their own airlines. JetBlue has pilot gateway programs which provide aspiring aviators the chance to become first officers with the airline. One path -- called Gateway Select -- provides students with a "multi-phase training sequence" over four years at a cost of about $125,000, and allows students to earn money while participating in the program.
"It's the best time ever to be a pilot in this country because your path is fairly clear," Byrnes said, adding that "You're going to have a job as long as you're professional, and the return on investment is tremendous."