Is Airport Lounge Access Worth a New Credit Card?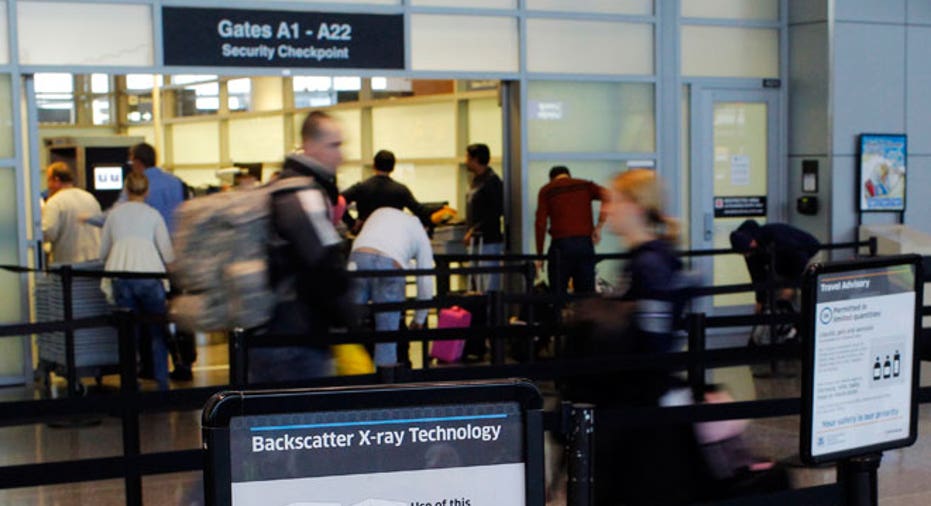 Dear Cashing In,
I'm in a new job where I'll be flying maybe once a month and am considering an air miles rewards card. I've read your columns mentioning admission to airport lounges as one of the perks of frequent flier cards. I've never been in an airport lounge, haven't even peeked in one, so I'm having a hard time figuring out whether they're a real "value add." Can you help me out? What are they like, are they all alike? Does every airport have them for every airline, or is it hit and miss? Is the stuff in there free or do they nickel-and-dime you the way they do with everything else? If it's any help, I'll basically be flying a big triangle New York, LA and Atlanta.   
- Simpson
Dear Simpson,
Having access to an airport lounge on a long layover can definitely improve quality of life if you're flying every month. You will be spending a lot of time in some busy urban airports and clubs can provide a pleasant retreat where you can pass an hour or two between flights, relax, snack or get a little work done.
You might only have access to certain lounges, depending on what card or loyalty program you end up with, so it may be worth taking a test run for the first month and checking out lounges in the airports in your triangle before you commit. If nothing else, airport lounges spare us from overspending on snacks and fighting over those sparse and ill-placed electrical outlets at boarding gates, trying to charge laptops or phones.
No, airport lounges are not all created equal. I've heard from elite members of United MileagePlus, for example, that the United lounge in Hong Kong is like the lobby of an upscale hotel, while United's domestic lounges seem shabby by comparison. United Clubs do offer free Wi-Fi, drinks and snacks, access to workstations and conference room -- and that may be all you need in transit.
With the recent merger of United and Continental, the Red Carpet Club and Continental's Presidents Club have all been renamed the "United Club." No renovations or amenities were added, but it does expand your options if you fly with either airline.
Delta Airlines offers a much spiffier airport lounge, and all of the airports you'll be frequenting -- LAX, La Guardia and Hartsfield-Jackson International -- have recently renovated Sky Clubs. On your Atlanta stops, you can find more than nine Sky Clubs, at least one on every concourse, including a new one and a renovated club that measures 16,000 square feet and gets more than 55,000 visits monthly.
Delta's Sky Clubs are bright and modern, with satellite television, regional art photography, work zones with free Wi-Fi, computers, wireless printers and charging stations -- and an open bar that gets heavy use. If sipping martinis at 11 a.m. on the way to a meeting doesn't work for you, you can grab a cup of coffee and some pastries.
Usually, club access requires elite membership (achieved by a minimum of 25,000 miles flown per year) on a particular airline, but certain credit cards will let you skip that step. An American Express Platinum card, for example, presented along with a government-issued ID and same-day ticket, will get you into American Airlines Admirals Clubs, Delta Sky Clubs, US Airways Clubs and Airspace Lounges -- depending on which airline you're flying. You can bring a spouse and children under 21 or up to two companions.
Another option for AmEx Platinum cardholders is to enroll in Priority Pass Select. Presenting a Priority Pass Select card and airline ticket allows access to more than 600 airport lounges in 100 countries, regardless of which carrier or class you're flying. Guests may enter for a fee of $27 per person.