Is Account-Based Marketing (ABM) Poised to Change the Recruitment Industry?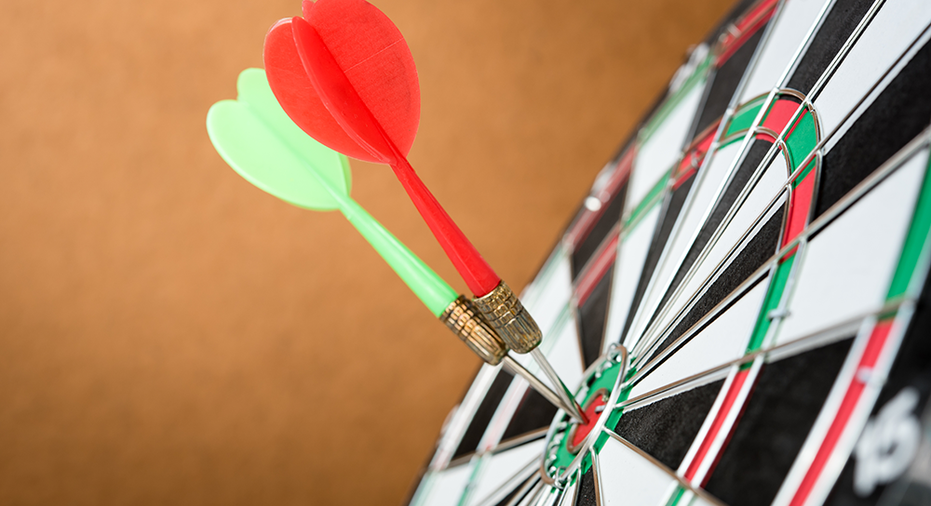 Recruitment marketing has come a long way  –  PPC, SEO, job boards, social selling, inbound marketing, content marketing  – and it now welcomes a new entrant, account-based marketing (ABM). ABM is causing a buzz in the B2B marketing space, in part because this strategy promises the highest ROI among other B2B marketing initiatives.
We're already familiar with today's darlings, inbound marketing and content marketing  – strategies that have also been used extensively by recruiters to attract clients and candidates. But the relatively new approach of ABM is now on the rise, particularly with large enterprises (1000+ employees).
The popular recruitment marketing trends in this modern age  – automation, customer-centrism, employer branding, analytics  – combine to become the perfect ingredients for cooking up an ABM strategy. The technology is already here, and recruiters just need to use it.
Aside from the powerful marketing technologies (MarTech) out there today  –  Salesforce, Marketo, HubSpot  – many applicant tracking systems (ATS) are also bringing in ABM as part of their features (like Bullhorn, Lever, etc.)
[caption id="" align="aligncenter" width="594"] Image Credit: Google Trends  –  Account-based Marketing[/caption]
Flipping the Funnel
What is ABM? It's simply a targeted approach to selling and marketing. Traditional marketing targets a more general audience, such as an industry or channel. On the other hand, ABM targets specific accounts or companies. The analogy often employed is that ABM is like using a spear to fish, while traditional marketing is like using a net. That's why the ABM model looks like a flipped sales funnel.
You might ask , "How is it possible to have this laser-focused targeting?" You might think that the answer is marketing automation, but there's a difference. Marketing automation uses cookies (which means there has to be an initial interaction) in order to track individuals. But with ABM, this is done through IP-based tracking of target accounts, since each company has a unique IP address.
So how is ABM going to change the recruitment marketing landscape? It can have an impact on how recruiters and recruitment agencies execute marketing strategies for both clients and candidates.
Using Account-Based Marketing for Recruitment and Employer Branding
I recently had the opportunity to interview a thought leader in the ABM space, Christopher Engman, who is the founder of the ABM firm Vendemore. He shared with me some very interesting uses of ABM for the recruiting space.
Engman's firm uses ABM primarily to facilitate large and complex B2B deals and to influence a lot of people inside a company. For example, let's say a big IT vendor like IBM wants to make a big deal with a big bank like Credit Suisse. There are not just five people involved in this deal, but maybe a hundred. Furthermore, the vendor doesn't know who these people are. Therefore, the vendor uses ABM to influence the people in this bank through online media one more than a million sites like the Wall Street Journal, the New York Times, YouTube, etc. Whenever someone with the bank's IP address visits one of these sites, they will be exposed to the IT vendor's ads. A classic example is Northrop Grumman winning a $2 billion deal for an IT infrastructure project.
Recently, however, Vendemore has been approached by big companies that want to use ABM in another way – namely, for recruitment and employer branding purposes.
"A typical scenario would be  – let's say the biggest bank in the U.S. They are recruiting a large number of people every year," Engman explains. "We ask them if they have particular competitors or universities in mind that they want to recruit from. They would name maybe 10 competitors and five universities where they are likely to find the bulk of their employees. We then target employer-branded videos, articles, and ads to those target accounts based on their IP numbers."
This strategy is often used by big companies that recruit hundreds or thousands of employees every year. What the companies get in return are candidates applying from their target accounts (from competitors or universities), especially those people who are not necessarily looking for a job or people who are not on the job boards.
Using Account-Based Marketing to Target Clients
ABM is particularly useful for complex B2B deals, which involve a lot of decision-makers and where 80 percent of the company's revenue comes from 20 percent of its customer base.
This scenario is particularly true for recruiters, recruitment agencies, and executive search firms (retained and contingent). They often have clients with which they have working relationships lasting for many years. They may be involved only in hiring for a specific region. In this case, ABM can be used to obtain new clients or get more out of existing clients through recruiting for new geographical or market territories.
With all these tools like MarTech, ABM, and analytics available, exciting times are ahead for recruiters and job seekers!
Kendrick Mendiola is a data-driven marketer and marketing consultant to SparkRaise, a crowdfunding startup in Hong Kong.