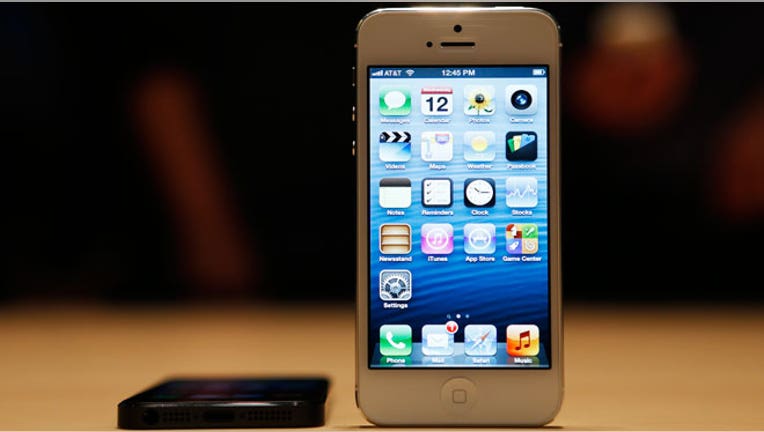 It seems as if everyone is constantly on their smartphones, but it turns out Apple 5s users are the "hungriest" for data.
Research firm JDSU (NASDAQ:JDSU) finds Apple (NASDAQ: AAPL) users consumed the most data last year, with Galaxy S III users not far behind. And of all the Apple smartphone users, 5s holders are consuming data at the most intense rate. Apple users have consumed the most data every year since 2010, but last year Samsung inched closer to dethroning the tech giant.
JDSU studied data consumption on 150 devices in developed and developing markets. The study does not disclose the actual data amount each of these devices are consuming.
The research finds iPhone 5s users demand seven times as much data compared to the benchmark iPhone 3G users.  Apple devices also account for six of the top 10 "hungriest handsets" along with two Samsung products, one HTC and one Sony phone.
And fourth generation iPad users are also the most data-hungry, according to the study. They consume 40% more data than last year's hungriest device, the Samsung Galaxy Tab 2 10.1.
JDSU CTO of Mobility Michael Flanagan, says current operating systems and applications consumer more data than their predecessors.
"Another important factor is that the devices are successfully marketed to groups of users that are more likely to be voracious consumers of data," Flanagan says in an email message to FOXBusiness.com. He adds that the advent of Long Term Evolution (LTE) technologies which allow an "unprecedented download speed for mobile users" has also caused data usage to skyrocket.
"The combination of data-hungry user and high-speed delivery mechanism naturally results in the consumption of enormous amounts of data," he says. "Our report finds LTE users are 10 times more extreme than users of the previous generation of technology."
And this appetite for data consumption isn't expected to slow anytime soon, Flanagan says.
"The trajectory of past reports suggests that future generations of mobile devices will set new standards for data consumption. We expect that the latest levels of usage will soon pale in comparison to future studies. As such, the only constant we see is that users will inexorably demand more data."