iPhone Profits Shatter Smartphone Competition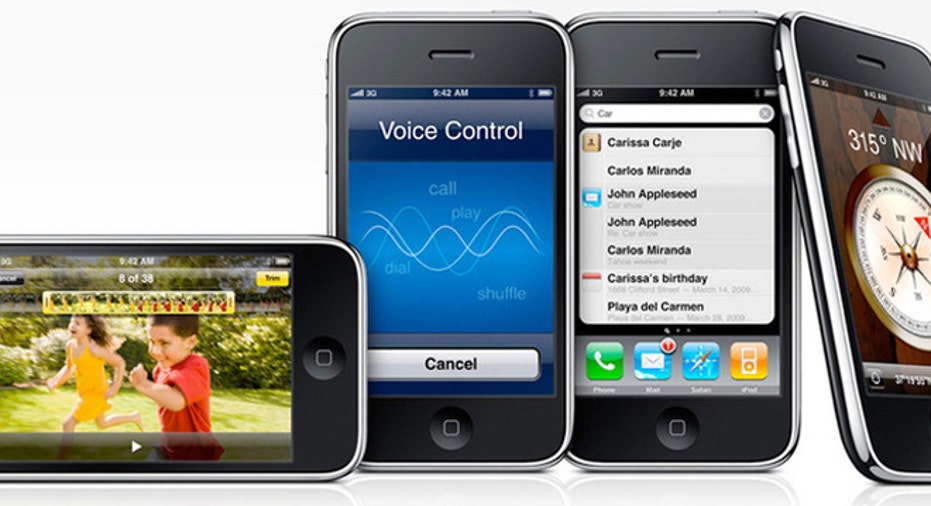 In a testament to Apple's (NASDAQ:AAPL) brand strength, a report by Canaccord Genuity estimates that the company took home 92% of the operating profits in the global smartphone market during the first quarter. High margins on the popular iPhone dwarf the income from Samsung and other Android (NASDAQ:GOOGL) phones.
The profit market share "demonstrates how successful Apple has been with its iphone 6 and 6+ launch," said Angelo Zino, analyst at S&P Capital IQ.
Despite the 92% profit market share, Apple sold just 18% of the total phones in the first quarter, meaning that customers are paying a much higher premium for the brand.  Samsung was the leader, selling 25% of smartphones globally. Lenovo, Huawei, Xiaomi and LG each had about 5% of the market share.             Competition from Apple and Android has been a challenge for Blackberry (NASDAQ:BBRY) and Microsoft (NASDAQ:MSFT). Just last week, Microsoft CEO Satya Nadella said the company was laying off about 8,000 employees in its smartphone division.
"We believe Apple's strong sales momentum will continue," said Mike Walkley, analyst at Canaccord Genuity. "We believe the installed base of global iPhone users will grow from roughly 400M exiting calendar 2014 to over 500M by the end of calendar 2015."
Zino, however, is predicting that the sky high profits are unsustainable. "The ultimate bear case for Apple is if you look at where the smartphone space is heading, it is heading to a place where average selling prices are on the decline."
As for Apple's newest product, the company admitted during its last earnings call that the Apple Watch will have lower profit margins than the iPhone, a revelation that surprised people who considered the watches overpriced. They range from $349 to $17,000 for some versions. Released in April, the company has not revealed how many watches have been sold.
Apple reports its second quarter earnings on July 21. Shares are up 14% year-to-date and closed Monday at $125.66. The tech giant has a market cap of $713 billion making it the most valuable company in the world.