iPhone Beats Out BlackBerry in Workplace: Study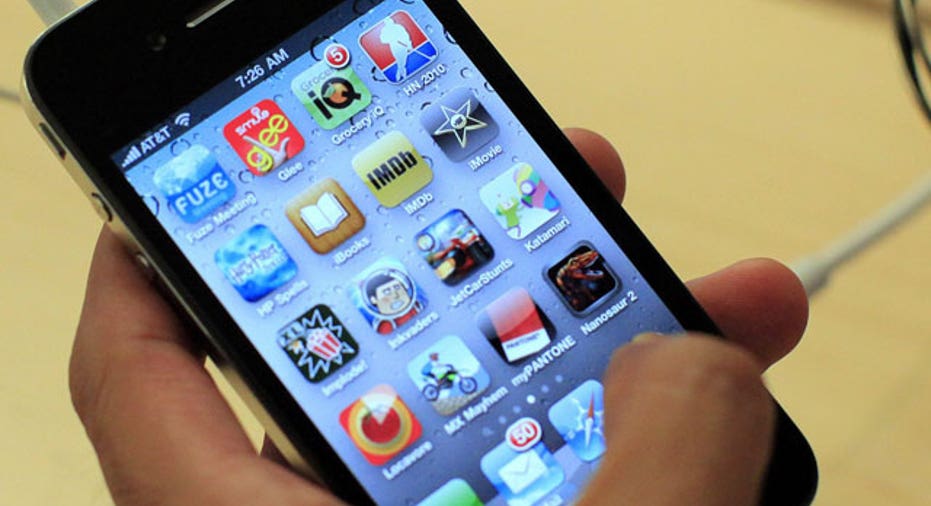 For the first time ever, an iPhone is now more likely to show up in a conference room than a BlackBerry, a new Mobile Workforce Report from research firm iPass suggests.
Keep up with the latest technology news on the FOX Business Technology Facebook page.
According to the report, 95% of mobile workers now own a smartphone, up 10 percentage points from 2010, and 45% of the enterprise workforce carries an iPhone, up from 31.1% last year.
"BlackBerry has not really fallen from the top spot in so much as other smartphones have grown faster," the report said. "BlackBerry market share has only declined slightly from 35% in 2010 to 32% today."
Android's market share doubled year over year to surpass Symbian with a 21% share of the enterprise smartphone market.
18% of mobile workers said they intend to purchase an iPhone in 2012, 11.2% are planning to buy an Android device and 3.6% want a Windows Phone. Only 2.3% of workers have plans to buy a BlackBerry next year.
Several respondents reported owning multiple devices on different platforms.
The iPass study also found a number of other compelling tidbits: 40% of mobile workers would feel disoriented if they didn't have a smartphone for a week, 34% would feel distraught and 10% would feel lonely. The iPass study was based on a survey of more than 2,300 workers around the world.
This content was originally published on BGR.com
More news from BGR: - Apple slows iPad 2 production in preparation for iPad 3, report claims - MacBook tablet hybrid tipped by new Apple patent - AT&T customers stayed loyal following rivals' launch of iPhone, exec says