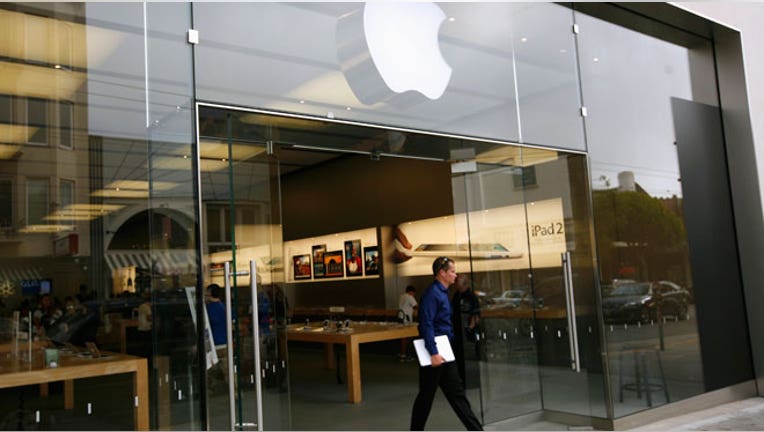 Apple's breakthrough achievement in the tech world is a result of its ground breaking platform in the form of iPhone and iPad which were launched in the past few years.
Considering how successful Apple's latest iPhone 4S and iPad 2 have been in the past year, there's no looking back for the Cupertino giant who is speculated to come up with a third-generation iPad and a sixth version of the iPhone sometime in 2012.
For every tech enthusiast, iPhone 5 and iPad 3 are the most desirable devices to get hold of.  Although Apple fans have long made peace with the company's tight-lipped attitude when it concerns upcoming products, there's no stopping the rumor mill from frequently churning out reports on the two devices. Speculation may be fun, but some of the rumors may seem far-fetched.
However, taking into account the sketchy details that have been leaked so far, each device is anticipated to arrive with killer features with state of the art technologies built in. Though iPhone 5 and iPad 3 are certainly in a league of their own, each are rumored to sport certain features that could possibly out do the other.
One of the biggest disappointments with iPad 2 was that it didn't include a higher-resolution display, which Apple is said to currently incorporate in the forthcoming tablet. According to reports, iPad 3 is rumored to sport a retina display with double the resolution at 2048x1536.
The existing iPhone 4S currently features a 960x640 pixel resolution retina display and the upcoming model is said to include drastic changes. iPhone 5, if the rumors are to be believed, is expected to sport a 4-inch screen display made by LG with a different casing compared to iPhone 4S. Also, analysts predict a slimmer iPhone and iPad thanks to improved batteries Apple is reportedly working on.
On the processor front, both iPhone 5 and iPad 3 are expected to be launched with powerful A6 processors built in. Other than that, tech geeks are expecting NFC support for mobile payments, Thunderbolt points and some extra features the current models don't have.
If the rumors are to be believed, Apple's famed voice assistant Siri may probably debut on iPad3 with a newly improved version on the smartphone.
Though both devices are just a couple of months away from the release dates, consumers are more excited about the iPhone 5 release than the launch iPad 2's successor, reveals a survey conducted by MyVoucherCodes.co.uk.
In fact, Apple can back those claims. The company reportedly sold 37.04 million iPhones in Q1 of 2012, representing a 128 percent increase over the first fiscal quarter of 2011. On the other hand, 15.43 million iPads were sold, which is a 111 percent jump over the year-ago quarter.
The year 2012 may still see more smartphone sales than tablet sales, but whatever the results may be, here's hoping for the best of what Tim Cook may reveal of the iPhone 5 and iPad 3.