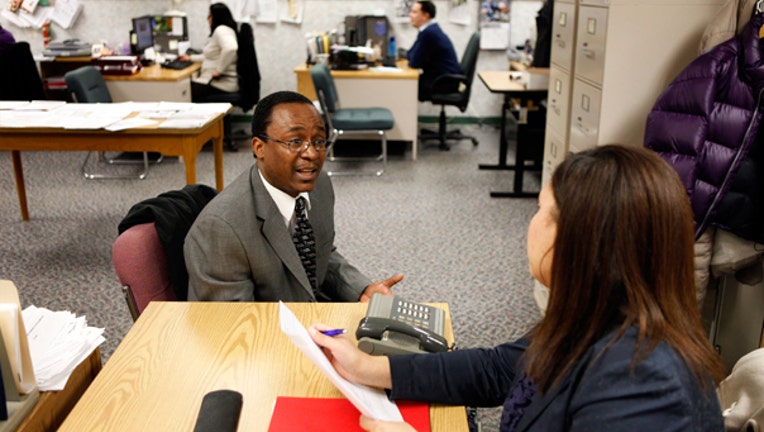 The smallest U.S. businesses saw no jobs growth in March for the second month in a row, according to accounting software firm Intuit.
Though last month brought the official start of spring, Intuit's Small Business Index indicated that cold weather in much of the country continued to put a damper on hiring plans for businesses with fewer than 20 workers.
"[T]he number of employees leaving jobs or being laid off offsets the rate of hiring. Thus, employment levels remained flat for the second consecutive month. Employment losses in March were concentrated in states suffering from the cold weather, especially in the upper Midwest and Mountain States," said Susan Woodward, the economist who prepares the Intuit index.
While the pace may have chilled some, small businesses are continuing to hire, according to Wednesday's ADP report, which tracks private-sector hiring. According to the report, small businesses with under 20 employees added 38,000 jobs in March. The Labor Department's monthly jobs report will be released on Friday.
There is some good news to be found in the Intuit report, particularly for employees of small businesses. Small employers are giving their current staffers more work, as average monthly hours worked rose 0.2% in March (an increase of roughly 18 minutes). Additionally, average monthly pay increased $9, for a monthly total of $2,747.
"Over the last year, small business revenue has grown by 2.3% on a per-business basis, which is faster than the national rate of inflation. Revenue for all industry sectors has grown, with the exception of real estate services," said Woodward.
The Intuit Small Business Index is based on payroll data from over 200,000 small business customers using Intuit Online Payroll and QuickBooks Online Payroll. The data was collected from February 24 to March 23.