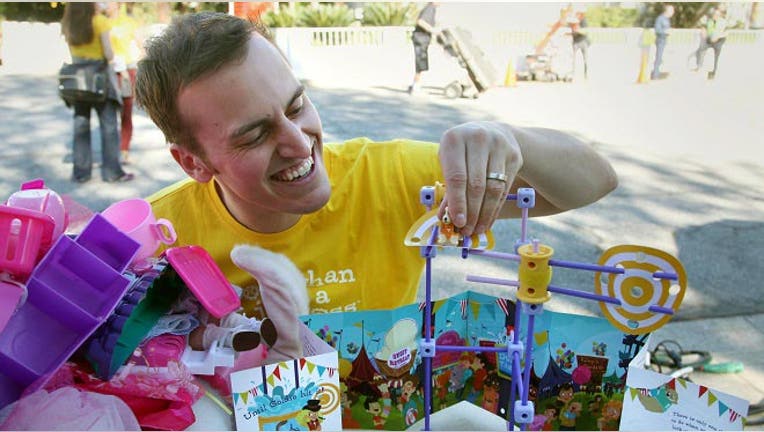 One small business will make it to television screens nationwide during the Super Bowl, courtesy of Intuit (NASDAQ:INTU).
The maker of QuickBooks and TurboTax is marking National Small Business Week with the return of Small Business Big Game, a contest that awards one company an all-expense paid Super Bowl commercial.
For the most recent Super Bowl, Comcast's (NASDAQ:CMCSA) NBC reportedly priced 30-second ads at $4.5 million.
"This is truly about celebrating small businesses," said Dan Wernikoff, general manager of Intuit's Small Business Group.
California-based toymaker GoldieBlox beat more than 15,000 other small businesses to win the inaugural contest in 2013. According to Intuit, GoldieBlox's ad during the big game reached more than 100 million Americans. Meanwhile, finalists Barley Labs, Dairy POOP and Locally Laid saw significant increases in revenue.
Small Business Big Game will begin taking entries on June 1, and 10 finalists will be revealed on Sept. 3. Intuit will determine the top three small businesses in November at its QuickBooks Connect Conference, where live voting will take place.
Heather McLellan, vice president of corporate communications at Intuit, said the 10 finalists will earn a local media spend, such as an advertising campaign.
Small Biz Networking
Bill Rancic, Martha Stewart, Magic Johnson, Arianna Huffington and Marc Andreessen headlined the first-annual QuickBooks Connect event last fall. Rancic, who won the first season of Donald Trump's "The Apprentice," is working with the Small Business Big Game program as well.
Wernikoff said business owners made connections on their own after the 2013 contest ended, so Intuit came up with the idea to organize its own events to bring small businesses together.
This year, Intuit added QuickBooks Connect Local conferences in five markets: Boulder, Atlanta, Detroit, Austin and Seattle.
Intuit also plans to launch an online network in June to give small businesses a platform for making virtual connections.
Wernikoff believes Intuit can help small businesses find solutions to specific problems. Small businesses often have questions that only fellow entrepreneurs can answer, he said. In a survey conducted by Intuit, 40% of small business owners said they feel lonely.
Credit Crunch?
Intuit is taking on another challenge facing small businesses: access to credit.
Small businesses, which accounted for nearly two out of every three private-sector jobs created in 2014, are often credited with driving U.S. economic growth. But many startups have trouble securing loans since banks treat many applicants as consumers.
So Intuit, along with third parties, is investing in a new $100 million fund for small businesses seeking low-rate loans.
"The thing we keep hearing from small businesses is an inability to raise money," Wernikoff said. "Until we put money in small businesses' pockets, we're not going to see growth."
Businesses will be able to apply for a loan directly from QuickBooks software. According to Intuit, 60% of QuickBooks customers have been denied loans for low FICO credit scores and other reasons. QuickBooks Financing has seen a 70% acceptance rate, issuing more than $150 million in credit to date.