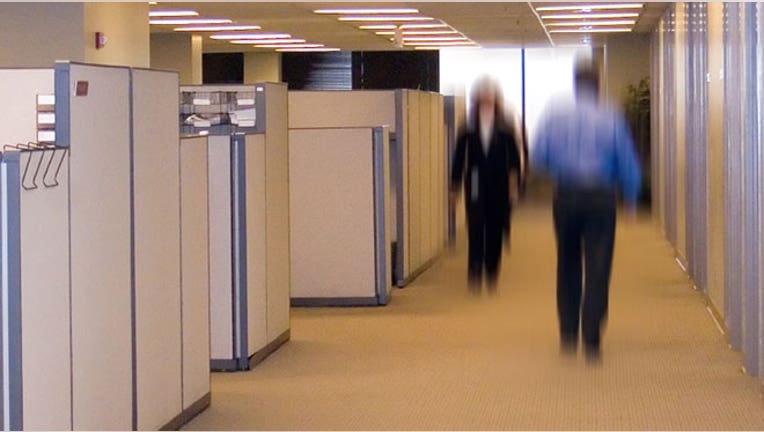 Students gearing up to start their summer internship may be apprehensive about their first day, and they should be: Experts say the first impression can set the tone for the whole internship experience.
A 2012 study by Internships.com showed that 53% of companies plan to hire more interns in 2013 than they did in 2012, and 85% of employers say hiring an intern was a positive experience.
Adequately preparing for their first day before stepping foot in the door plays a key role in boosting an intern's confidence level, says Shawnice Meador, director of Career Management & Leadership Development with MBA@UNC.To prepare, she recommends students research the company's history, leadership and any current events in the industry by searching online and using social media.
"Be sure you have a good understanding of the company's business strategy and how your role contributes to the overall company," she says. "Have a few questions in mind to ask on your first day to show you are interested in the company, motivated and eager to make this a positive experience for all parties involved."
Here's how interns can make the right impression on their first day:
Tip No. 1: Get there early
For interns with a summer position in a new city or unfamiliar part of town, do a practice commute the day before to avoid being late on the first day- a big no.
Lauren Berger, CEO of InternQueen and author of All Work, No Pay: Finding An Internship, Building Your Resume, Making Connections, and Gaining Job Experience, suggests students figure out the best route to their office and time how long it takes (don't forget to adjust for rush hour traffic).
"Practice taking whatever transportation you're going to take--you definitely don't want to use the 'I got lost' excuse for being late on the first day," she says.
Arriving 10-15 minutes early on the first day is a good rule of thumb, but it's important for interns to continue to adhere to the standard they set for themselves in the beginning, warns Berger.
"You want to set a consistent tone on that first day—if you're 15 minutes early the first day, be 15 minutes early every day," she says. "You want to leave this internship with employers knowing that they can count on you."
Tip No. 2 Take Notes
Interns are exposed to a lot of information on the first day and taking extensive notes on employees' names, work processes and instructions will help them learn the ropes more quickly, says Trei Dudley, a rising sophomore at the University of Arkansas.
"Try to go over them before you go to bed that night and when you wake up in the morning so that you go in fresh and prepared for the next day," she says. "[Knowing] exactly what to expect is a huge part of showing them that you're taking it seriously and that they chose the right person to do an internship."
Berger recommends interns designate a special notebook to keep all of their notes organized over the course of the internship.
"Make sure you don't grab a scrap of paper or an old notebook with only two pages left--you want to make sure that you're going to write these notes somewhere where you're going to keep them," she says.
Tip No. 3: Ask the Right Questions at the Right Time
Interns new to the company are bound to have questions, and employers expect them to ask for clarification from time to time as they're learning.
"You're not going to learn necessarily everything unless you do ask questions and some question that you have, someone else might have as well so definitely take advantage of it the first day, but also throughout the entire internship," says Dudley.
Rather than frequently asking questions as they arise, Berger suggests writing them down to review before inquiring.
"You don't want to sit there and take up the entire afternoon asking question after question," she says. "Make sure your questions are very relevant and that you group together questions if at all possible."
Tip No. 4: Be Professional, but be Yourself
While it's essential to dress and act professionally in the workplace, it's also important for interns to be themselves to create a more memorable impression for when employers are hiring in the future, says Dudley.
"If you [act like] yourself but turn your personality into more of a professional personality, that really has a huge impact on how people perceive you," she says. "Using that first impression to show people that you are interested and being genuine and natural while also being professional is a huge part of having the overall package."
Many interns are establishing their personal brand for the first time in a professional sense, so be on point the first day and continue that behavior throughout the entire internship, says Berger.
"You don't want to be in a really great mood one day and then a bad one the next—you want to give people a very consistent personal brand so that they know what to expect so that they want to hire you in the future," she says. "The first day is very important, but I'm more concerned about Day 20, Day 30."