Intel's 2Q results top analyst views, lifting stock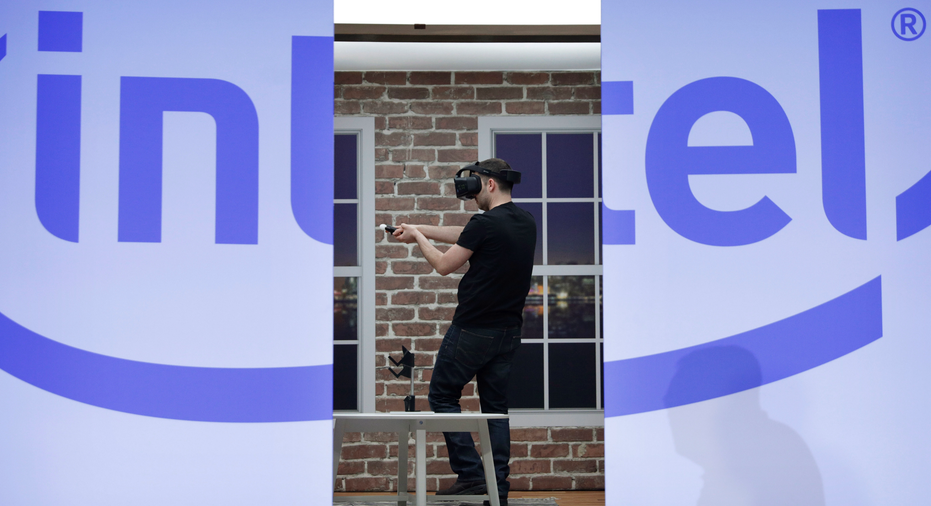 Intel Corp. more than doubled its second-quarter profit as sales of its personal computer chips strengthened and the company made further inroads in promising new areas of technology.
The world's largest chipmaker also brightened its outlook for the remainder of the year.
The report released Thursday drew a lukewarm reaction from investors as Intel's stock edged up 13 cents to $35.10 in extended trading.
Intel earned $2.81 billion, or 58 cents per share during the three-month period ended July 1. That compared to net income of $1.33 billion, or 27 cents per share, at the same time last year.
If not for one-time items unrelated to its ongoing business, Intel said it would have earned 72 cents per share. That figure exceeded the average estimate of 68 cents per share among analysts surveyed by Zacks Investment Research.
Intel's revenue rose 9 percent from last year to $14.76 billion, above the average analyst estimate of $14.41 billion, according to Zacks. Last year's revenue included a security division that Intel has since spun off into a separate company. If Intel hadn't owned that division last year, revenue for the latest period would have been up by 14 percent, according to the company.
Sales in Intel's division that includes personal computer chips posted revenue of $8.2 billion, up 12 percent from last year's second-quarter. Intel CEO Brian Krzanich said the company's efforts to expand into product lines catering to the still-developing fields of artificial intelligence and self-driving cars are also gaining momentum.
For the current quarter ending in early October, Intel expects its per-share earnings to range from 75 cents to 85 cents, above analyst estimates. Intel also raised its earnings estimates for the entire year.
The Santa Clara, California, company said it expects revenue in the range of $15.2 billion to $16.2 billion for the fiscal third quarter. Analysts surveyed by Zacks had expected revenue of $15.35 billion.
_____
Elements of this story were generated by Automated Insights using data from Zacks Investment Research.