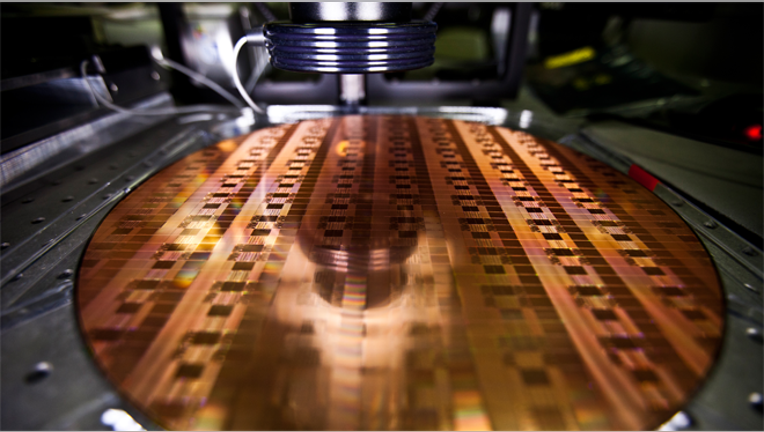 Chipmaker Intel Corp (NASDAQ:INTC) forecast a 3 percent jump in current-quarter revenue, based on expectations of stronger demand for its personal computer chips and continued strength in its data center business.
Intel's shares rose 3 percent to $32.42 in after market trading.
The company's net income rose to $1.99 billion, or 41 cents per share, in the first quarter ended March 28 from $1.93 billion, or 38 cents per share, a year earlier.(http://bit.ly/1ze5eaV)
Analysts had expected a profit of 41 cents per share, according to Thomson Reuters I/B/E/S.
The company, which reported consolidated results for its PC and loss-making mobile businesses for the first time, had posted a better-than-expected profit in the last four quarters.
Analysts have criticized the consolidation, saying it limits transparency, especially into the mobile business.
Intel has been lagging behind rivals such as Qualcomm Inc and ARM Holdings Plc — the British company behind the processor in Apple's iPhone 6 — in the fast-growing smartphone market.
Intel forecast current-quarter revenue of $13.2 billion, plus or minus $500 million. Analysts were expecting revenue of $13.51 billion, according to Thomson Reuters I/B/E/S.
Intel' first-quarter revenue was $12.8 billion, flat with a year ago and slightly below analysts' average estimate of $12.9 billion.
The chipmaker had slashed its first-quarter revenue forecast by nearly $1 billion in March, citing weak demand for PCs that use the company's chips.
(Reporting By Lehar Maan in Bengaluru; Editing by Savio D'Souza)