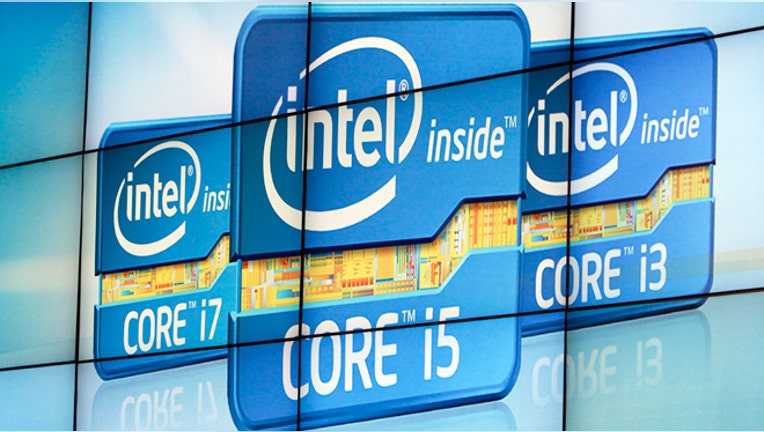 Intel (NASDAQ:INTC) unveiled a deal Monday to take at least a 10% stake in Dutch chip equipment maker ASML (NASDAQ:ASML) as part of a broader pact worth $4.1 billion aimed at developing next-generation semiconductor manufacturing technology.
The agreement expands the ties between the world's largest chip maker and the leading chip equipment manufacturer and comes amid soaring demand for smartphones and tablets.
Intel said the deal's objective is to speed up the development of 450 millimeter wafer technology and extreme ultra-violet lithography by as much as two years. This accelerated rollout is expected to cut costs and improve productivity for chip makers.
"The faster we do this, the sooner we can gain the benefit of productivity improvements, which creates tremendous value for customers and shareholders," Brian Krzanich, Intel's chief operating officer, said in a statement.
Despite sluggish economic growth, some chip-related companies have seen steady sales thanks to strong demand for devices like Apple's (NASDAQ:AAPL) iPhone and Amazon.com's (NASDAQ:AMZN) Kindle Fire tablet.
The multi-phased agreement first calls for Intel to commit $680 million to help ASML accelerate the development and delivery of the manufacturing tools and take a 10% equity investment in the Dutch company valued at $2.1 billion.
If ASML shareholders approve, Intel would then take an additional 5% stake in ASML worth about $1 billion in exchange for a further commitment of about $340 million in research and development funding.
As part of the overall pact, Intel said it is committing to advanced purchase orders for 450-mm and EUV development and production tools from ASML.
"We are extremely encouraged that Intel has made these investments, which will benefit every semiconductor manufacturer in the industry," said ASML CEO Eric Meurice.
After slumping nearly 2% during regular trading, U.S.-listed shares of ASML leaped 5.98% to $51.36 in aftermarket trading on Monday. Intel dipped 1.03% to $25.90.
ASML has said it intends to sell up to 25% of the company to Intel and other semiconductor manufacturers in the program. Intel said its stake in ASML will not exceed 15%.