Insurers Make Sure You Can Watch the Olympics on TV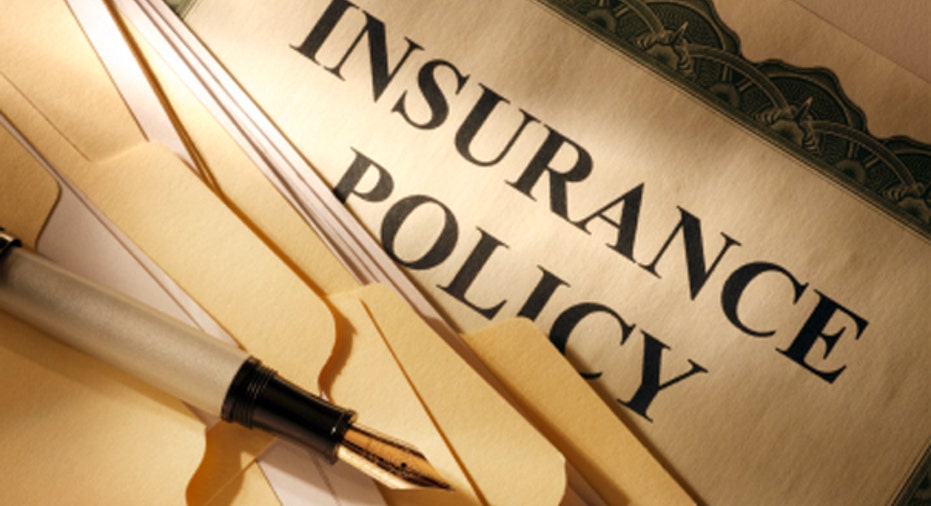 The British are mounting anti-aircraft guns on roofs, calling up more troops and hoping that airport security personnel don't go on strike prior to the start of the Olympics on July 27. But there is one threat they can't guard against. And insurers are keenly aware of it.
What happens if a solar flare fuses the circuits on the satellites which transmit the Olympics globally? Television screens, smartphones and other handheld devices would go blank, advertisers would lose billions of dollars and an estimated 4 billion people watching in the U.S. -- and every country sponsoring a team -- would be furious.
On the blink
"TVs around the world could go on the blink during the 2012 London Olympics," says the United Kingdom's Daily Mail, citing solar physicists. "Solar activity is due to hit a peak in its 11-year cycle during the Olympics."
"Solar Storms: Protecting Your Operations Against the Sun's 'Dark Side,'"a 2010 report from Zurich Services Corp., says solar flares and sunspots could damage telecommunications across a large region, leaving a "very broad footprint."
Not everyone agrees on how bad things could get. The sun's disruptions occur in cycles, and it's coming out of a dormant period. When it's active, sunspots can spit out billions of tons of radioactive and magnetic material that flare far into space.
The potential for damage is causing concern in the insurance and reinsurance industry, according to ISO, a New Jersey-based company that provides statistical, actuarial, underwriting, and claims information for insurers. An ISO article, "An early warning of the risks of space weather," has more information about the potential for solar problems.
The earth's atmosphere generally protects us against this radioactivity, even though solar flares are believed to have caused a long power outage for Hydro-Québec, a public utility, back in the 1980s. But satellites that circle the earth and link worldwide communications are vulnerable to having their wires fused by "space weather." It cost one Japanese satellite owner $200 million in 2000.
Ominously quiet
Calls to insurers and the International Olympic Committee (IOC) weren't returned. One of the world's largest insurance brokers, Marsh & McLennan, acknowledged that it is providing insurance coverage for the IOC, but declined to comment further.
In fact, due to the threat of terrorism, Olympic insurers signed non-disclosure agreements pledging not to reveal their clients or their coverage. No insurer can forget the Olympic bombing in Atlanta in 1996, or the even more ominous Black September killing of Israeli athletes at the Munich Olympics in 1972.
The overall insurance for the IOC hasn't been revealed, but is probably far less than what the NBC television network would lose if its satellite transmissions failed during the upcoming Olympics. NBC purchased the rights to both the 2010 winter and 2012 summer Olympics for $2 billion. Events could be rebroadcast, but the suspense would be lost, along with much of its viewing audience.
Looking up
Satellite insurance has been in existence since 1965 when the first Intelstat satellite went up, but insurers say the market hasn't kept pace with the huge demand. There are 370 geostationary satellites in high orbit over the earth, transmitting signals like the Olympics broadcasts, and they are worth about $200 million each. But only about half of these were insured in 2011, according to German insurer Allianz.
Satellites become more complex as more demand is placed on them. They once weighed 150 pounds but now weigh as much as six tons, according to Lee Tookey, a specialist in this market with Aspen Re.
Satellite insurance is provided by a very small market of about 20 insurers, most of them Lloyd's of London syndicates. A Lloyd's spokesperson referred questions to the syndicates, which did not return calls. The technology for communications satellites is governed by the International Traffic in Arms Regulations, which restrict access because it is similar to the missile technology used in weapons.
Space junk
Even if the sun behaves itself, there are other threats to TV broadcasts of the Olympics. Cyber-terrorism gives rise to computer hackers who can get into the communications system and disrupt it. Space junk is proliferating -- and at some point there will be a collision with a satellite.
"Since the beginning of space travel in 1957, objects left behind by humans continue to collide with each other," says a report by Allianz. It estimates that there are some 16,000 man-made objects larger than a small desk floating in orbit around the earth, and the debris problem has become "irreversible."
But there is a solution. Satellites are better protected against sunspots and there are huge redundancies built into the satellite system so that if one goes out, signals can be transferred to several others. And a new satellite, NASA's Solar Dynamics Observatory, is now keeping track of the sun's activity.
The original article can be found at Insure.com:Insurance companies want to make sure you can watch the Olympics on TV