Insurance for Million-Dollar Hole-in-One Contests?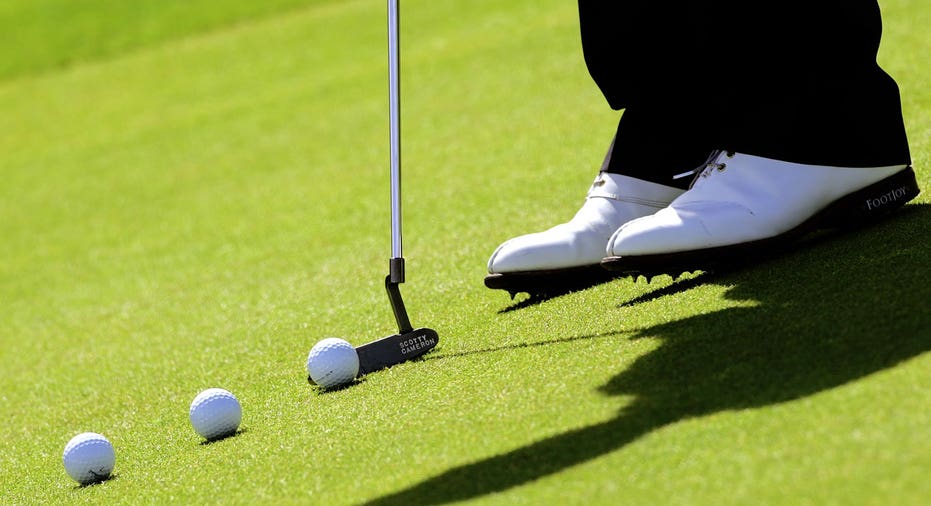 Think your chances of hitting a hole-in-one with $1 million on the line are pretty much zero?
Well, you're close: They're about 13,600 to one, according to Mark Gilmartin, president of Hole-in-One International.
Gilmartin's company provides insurance for sporting events that place huge sums of prize money on the line for athletic feats, like hole-in-one competitions and half-court free throw contests.
"It's really affordable. It can get down to about $85 per shot if you're going to insure the entire golf tournament," says Gilmartin. He says most competitions prefer to hold an after-tournament shootout for just a select number of golfers, as was the case just a few weeks ago in New Mexico, where one lucky amateur won $1 million at a high school fundraising event.
"Like any insurance product, it's a numbers game. The ball can go in the hole and cost the insurance company $500,000, or it could go in and cost, as in this case, a million dollars," says Gilmartin. He says Hole-in-One International insures approximately 15,000 events each year.
As for basketball, free-throw contests at the half-court mark are more expensive to insure, because the odds are only 40 to one. For a $10,000 prize, Gilmartin says each shot can cost $500 to insure.
"But once again, it's affordable in the big scheme of things when you have the focus of 15- to 20,000 people focusing on your brand at half-court during a large basketball game," says Gilmartin.