Insurance Companies Trying Hard to be 'Liked' Online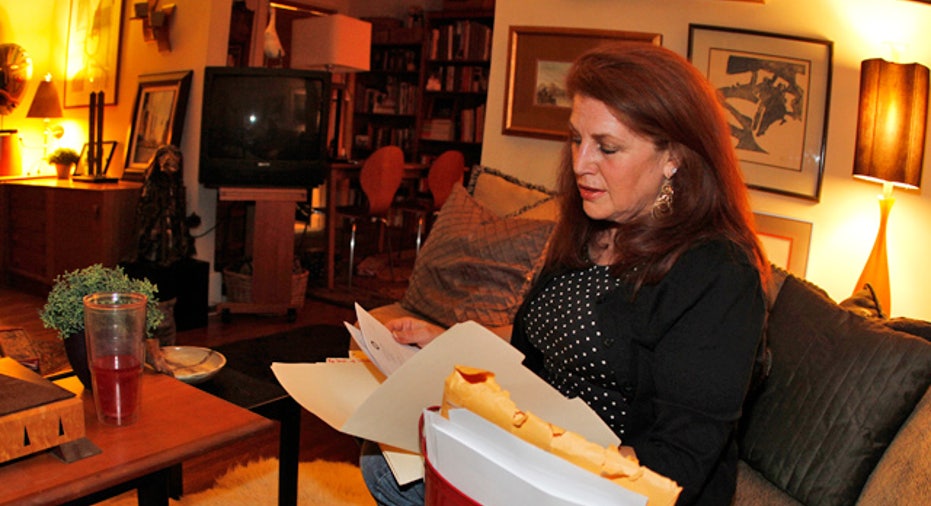 Insurance companies are trying hard to find their place in the world of social media, but it's not always easy to be liked online.
To increase Internet traffic, insurers are using a broad range of strategies to bolster their brands in the increasingly complex world of social networking.
Some insurers are going all out -- using promotions, sweepstakes and marketing partnerships -- in an effort to improve communication with existing customers, woo potential clients and generate enough goodwill to build large followings on sites like Facebook and Twitter. If a social network user likes or follows content, it tends to build traffic among that users interconnected friends and colleagues.
Meeting insurance customer expectations
To draw a larger audience, some insurance companies are doing everything from promoting social causes to advocating financial education online. Roger Tye, director of consumer engagement on Allstate's e-Business team, says Allstate is using social media to better understand and connect with consumers on their terms.
"Consumers expect Allstate to be available when, where and how they need us, and if we're not meeting expectations they'll go elsewhere, he says. For a growing number of consumers, that means being available in social media."
Tye says the main goal at Allstate is to provide value.
Our approach is to focus on people. Allstate uses social networking to empower, inform, entertain and connect with people on their terms," he says. "If you focus on providing value, you should do well in the social space."
Based on numbers alone, Allstate's social media strategy seems to be paying off. The company has amassed more than 30,000 likes on Facebook, and well over 18,000 followers on Twitter. It no doubt helps that Allstate has six people tweeting and an RSS feed to share and distribute Web content, not to mention LinkedIn accounts and its own YouTube channel.
Still, some insurers -- along with financial companies in general -- often find it tough to translate their businesses in the social media world, let alone develop an enthusiastic following online.
Insurance company challenges
In an age when consumers can easily rant about companies on personal blogs and YouTube, or use a host of social networking platforms to publicly bash a brand for even the slightest infraction, it's important for insurers to manage their online reputations. They are grappling with how to be regarded in a positive light.
To help address this challenge, LIMRA, a global life insurance research and consulting firm, is planning a Social Media Conference for Financial Services in August. The goal is for attendees to learn, among other things, best practices in social media and strategies for using social networking to promote growth.
Mark Kerpen is author of the book Likeable Social Media: How to Delight Your Customers, Create an Irresistible Brand, and Be Generally Amazing on Facebook (& Other Social Networks). According to Kerpen, insurance carriers must offer compelling and ongoing value in order to drive likes.
"Customers need a reason to 'like' you on Facebook, and then a reason to stay engaged with you," Kerpen says.
Insurance companies also can learn from other industries that use "the power of listening, responsiveness, authenticity and storytelling," Kerpen adds. Allstate's Tye agrees.
"Like all conversations, in-person or digital, it's important to listen. Listening helps Allstate know where we fit within a conversation and how we can add value," Tye says. "Sometimes being useful means providing information. Other times it's helping someone solve a problem. If you don't listen to what people want or need, it's really hard to be useful."
Like us and win!
One way some insurers are building a community in the social media world is by enticing consumers with attractive freebies. Consider Farmers and State Farm. On Facebook, Farmers is running a "Ride-of-a-Lifetime Sweepstakes," offering people who like the company a chance to win a ride on the company's blimp, which Farmers bills as "the world's largest airship."
Due in part to this promotion, Farmers has racked up more than 131,000 likes on Facebook. A more modest but still very respectable number of people (about 4,400) follow Farmers on Twitter.
Meanwhile, State Farm has launched a Facebook promotion called "Agents on a Mission," which has a tie-in to the Disney Pixar movie Cars 2.
If people like State Farm, they get a chance to win one of 18,000 prizes -- one for each of the company's 18,000 insurance agents. Prizes range from flip cameras and walkie talkies to Apple iPads and Inspiron laptops. The grand prize is a $50,000 Cadillac SRX.
The giveaway strategy apparently is working. State Farm has an impressive 96,000-plus likes on Facebook, and more than 12,500 followers on Twitter.
The supportive approach
The Hartford utilizes social networking to highlight its long-standing support of the U.S. Paralympics, which features outstanding athletes with physical disabilities.
"We've been a passionate supporter of U.S. Paralympic athletes for more than 15 years. Social media has provided us a way to help thousands of people to share that passion," says Seth Brewer, director of social media for The Hartford.
In March, The Hartford announced it would donate to the U.S. Paralympics $1 for every like the insurer received on Facebook.
"The Hartford's fans on Facebook jumped from approximately 6,000 to more than 100,000 in about a month," Brewer notes. "We're excited that so many people have joined us in supporting these amazing elite athletes."
Brewer says social media also offers "an opportunity for agents to work with us in new ways to better serve their clients."
For example, after a storm tore through Knoxville, Tenn., in April, The Hartford received an inquiry from an agent on Twitter. The agent had been using social media to help his customers throughout the storm.
"He contacted us via our Twitter account asking about the most efficient way to start the claims process," Brewer says. "Our team saw the post almost immediately and connected with our claims team to provide the agent with a solution."
The agent, John Bailey, described his experience in his blog. Meanwhile, The Hartford's social media presence continues to grow. The insurer now has more than 105,000 likes on Facebook and over 7,100 Twitter followers.
Innovative and authentic
At least one insurer is putting its own twists on social networking. At Prudential, the social media platform is an online newsroom with feature stories, videos, audio podcasts, webcasts and research material about the company. Unlike many insurers that have official corporate Facebook and Twitter pages, Prudential has made a strategic decision to forgo those options.
"Prudential's strategy has been to train members of its media relations team to extend their roles as official company spokespeople to regularly post company news to their individual Twitter and Facebook accounts," says spokesperson Deborah Meany. "It's been a successful strategy for us."
Kerpen, the social media author, suggests that such tactics are right on the mark.
In this era of instant information-sharing and a 24-hour news cycle, "you can't really choose whether you're transparent or not anymore," Kerpen says. "But you can choose how authentic you are."