Instant Celebrity: Just Add Social Media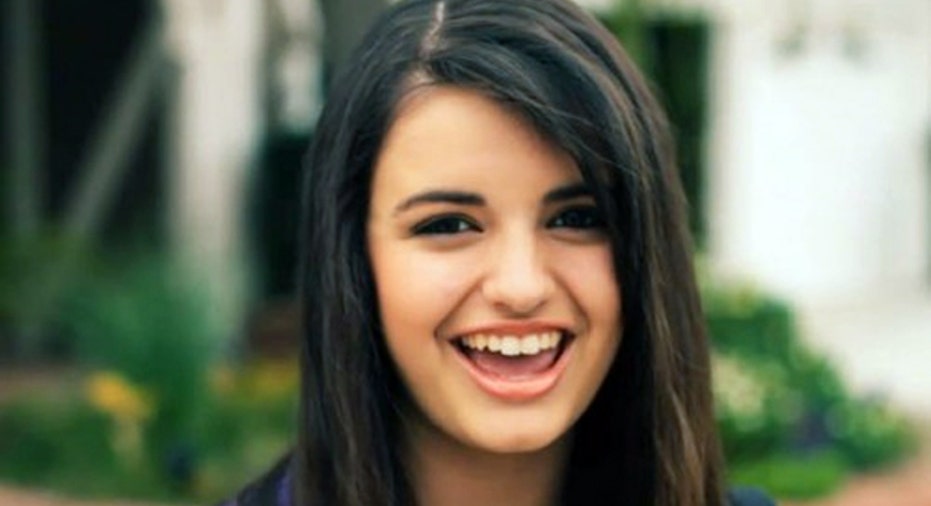 Two weeks ago, Rebecca Black was your typical 13-year-old girl living in Anaheim, Calif.
Fast forward to today,  and she's a tween sensation raking in an estimated $30,000 per week thanks to her music video "Friday," which boasts more than 47 million YouTube views and currently stands as the 19th most downloaded song on iTunes.
"It's been overwhelming," says Black. "Overwhelming and wonderful!"
Her rise to fame started on March 11 when comedian Daniel Tosh, star of Comedy Central's Tosh.0, posted Black's video on his blog under the headline, "Songwriting Isn't for Everyone." Within minutes, Tosh's 1.7 million Twitter followers and 4.5 million Facebook fans were linking to the video and passing it onto their friends.
The heated viral discussion that ensued revolved mainly around the song's lyrics, which include, "partyin', partyin', hey " and "gotta get my bowl, gotta have cereal," which many labeled comically bad. But Charlie Siskel, executive producer of TOSH.0, says "Friday" may be the greatest pop song since Will Smith's "Gettin' Jiggy Wit It."
"Here at Tosh.0 we are drawn to greatness, like everyone else," Siskel says. "Rebecca Black has the voice of an angel, an auto-tuned angel with an important message: Thursday comes before Friday and Saturday is afterwards," said Siskel, mimicking the song's lyrics.
The million plus comments on YouTube reveal that if nothing else, Black's video has sparked a debate; comments vary from, "I love this song! It's great!" to "Is this an early April Fool's Joke? She Sucks."
But it seems Black and her 60,000 adoring Twitter followers may have the last laugh: Between the YouTube views and iTunes downloads, "Friday" could earn Black and the studio that produced her video, Ark Music Factory, more than $1 million. Given that YouTube pays an average of $1 per 1,000 views and iTunes offers artists 70 cents per download, the song has already surpassed the $1 million mark.
"This is a great example of how someone who has an audience can pluck someone out of obscurity and create a massive celebrity," says Adam Hanft, founder of Hanft Projects, a New York-based brand strategy firm. "Eventually, people will get immune to social media driving this instant celebrity, instant recognition, but for now it's a novelty."
Ark Music Factory founders Clarence and Patrice Wilson declined to comment for this story, but it has been widely reported that Black's mother paid Ark $2,000 to produce her daughter's video—an investment that has certainly paid off.
According to Cheryl Kagan, Black's manager, Black owns the original video and song in its entirety, but publishing rights for the song's lyrics and music are 90% retained by Ark, 10% by Blac--an issue that will come up if Black takes her song on tour.
But it seems Black isn't worried about any profits; she's donating her earnings to the Japan relief efforts and to her school's musical theatre program.
"My family and I have always been very altruistic. I decided to help the people in Japan because I believe we must assist those who are in need," says Black, adding that she didn't want her stardom to take away from the hardship the people of Japan are facing.
In the meantime, Black is enjoying her newfound fame with appearances on The Tonight Show with Jay Leno and Good Morning America to name a few. And even though Black isn't yet an "A- list" celebrity, Hanft says other celebrities should follow her lead.
"Giving her proceeds to Japan is a great gesture. She's saying, 'This is an inadvertent success, so I'm not going to capitalize on it.'" It's good karma, and it fits with the millennial generation mentality. She's definitely doing a great thing-- unlike celebrities like Kim Kardashian that charge for their Tweets and keep all the profits."