Inside The Plan To Unionize UFC Fighters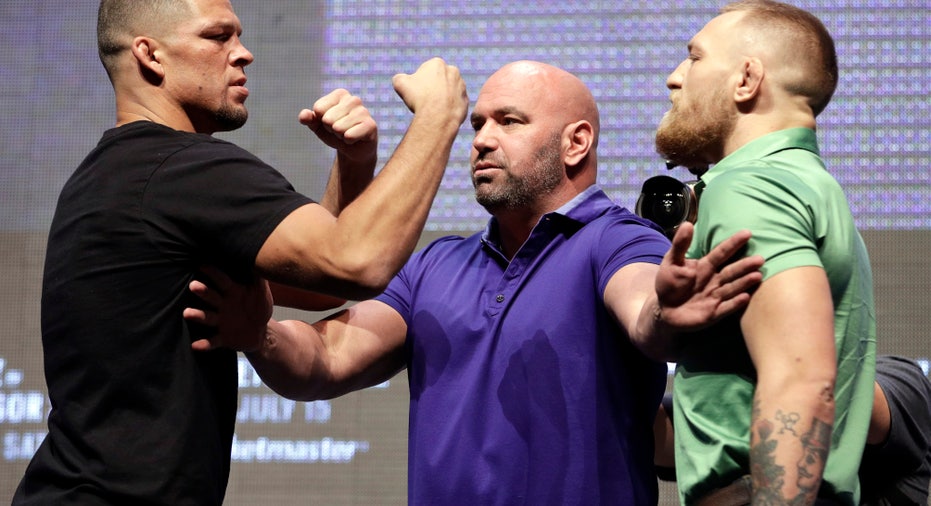 As Ultimate Fighting Championship prepares to hold its highly anticipated "UFC 202" pay-per-view event on Saturday, a new organization wants to give its athletes a seat at the bargaining table. Longtime baseball agent Jeff Borris and sports labor lawyer Lucas Middlebrook teamed up this month to launch the Professional Fighters Association, an organization aiming to become the United States' first fighters' union.
The PFA estimates that UFC fighters receive just 15% of the revenue UFC generates – a far cry from other top sports leagues like the NFL and NBA, where unionized athletes are typically guaranteed a 50/50 split with ownership. Mixed martial arts (MMA) fighters also lack other basic benefits enjoyed by most professional athletes, such as a pension, minimum salaries and health care.
"The need to organize collectively has been long overdue," Middlebrook told FOXBusiness.com on Thursday, hours before the PFA's first-ever press conference. "The fighters do not receive medical benefits, have no post-employment benefits such as a 401(k) and are woefully underpaid for the risk they assume in the Octagon generating revenue for the UFC."
Once a niche sports organization with a small following, UFC's popularity has skyrocketed in recent years, with a purported $600 million in revenue in 2015. Earlier this year, longtime owners Lorenzo and Frank Fertitta and UFC president Dana White sold the brand – once valued at a paltry $2 million – for $4 billion to a group of investors that included sports and entertainment juggernaut WME-IMG.
"Revenue split is a definite issue.  We would like to see it more in line with the other professional sports," Middlebrook said. "We also want to see comprehensive health care and post-employment benefits.  These are just a few of the terms and conditions of employment that would be the subject matter of discussions at the bargaining table."
To achieve legitimacy, PFA will initially have to gain authorization of roughly one-third of the UFC's roster of about 600 fighters. From there, more than half of all UFC fighters would have to elect Borris as their labor representative. A legal challenge from the UFC in front of the National Labor Relations Board would delay the process. So far, the UFC has argued that its fighters are independent contractors, not full-fledged employees.
Barring a legal challenge, Middlebrook says PFA could be certified within three to five months. PFA's representatives plan to meet with top fighters individually and hold larger events for interested athletes to gain as large a base of support as possible, he added.
Top fighters like Conor McGregor and Ronda Rousey can earn millions of dollars for a single main event fight, but Middlebrook says that lower-tier fighters' income is far less secure.
"The pay for entry-level and non-main event fighters is egregiously low and we want to establish a minimum salary that enables fighters to earn a real living as well as comprehensive health insurance," Middlebrook said.
UFC officials have yet to publicly address the PFA's unionization movement.