Innovative Ice Cream Company Eyes Expansion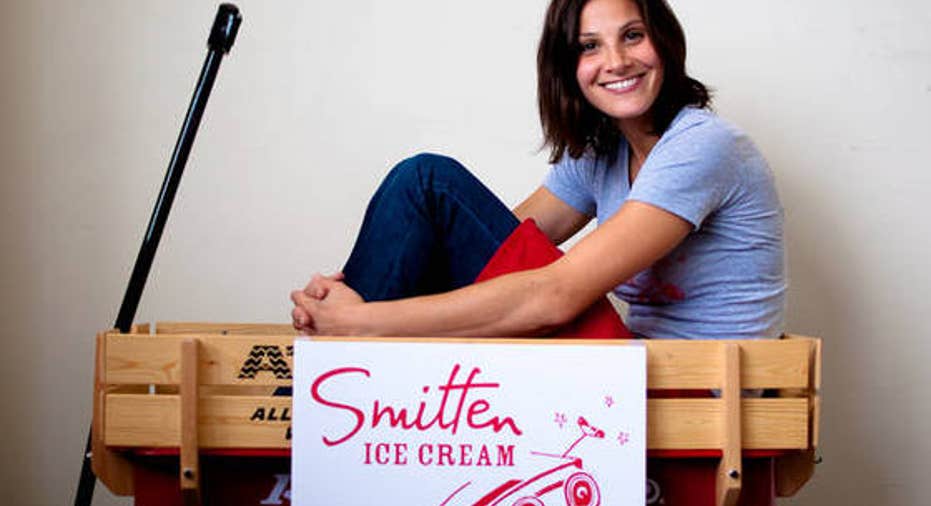 Small Business Spotlight: Smitten, @SmittenIceCream
Who: Robyn Fisher
What: Smitten Ice Cream
When: First store opened in 2011
Where: San Francisco
How: "Smitten is basically reinventing the whole experience of ice cream," says Robyn Fisher. "We are starting with the best of the best ingredients that we get on a daily basis, and we are making the freshest, purest ice cream in the world."
Fisher says the company's patented Brr! Technology uses liquid nitrogen to make the smallest ice crystals possible, which she says produces ice cream with an extra-smooth texture. The ice cream is made-to-order within 60 to 90 seconds.
Every week, Smitten sells four different, seasonal flavors. This week they're serving fresh mint with homemade chocolate chips, classic vanilla, a 60.5% dark chocolate and a honey nectarine, with fruit from local orchards.
The company has one store in San Francisco, and Fisher says they're working on expanding.
Biggest challenge: "A lot of perseverance!" says Fisher. "From inventing the technology to opening the retail stores … wearing so many hats has been a challenge."
One moment in time: "We have amazing people involved, and it's so cool to see who's attracted to this. I think we are making the best ice cream in the world," she says.
Best business advice: Fisher says to focus on doing one thing well. "We don't do pastries or make sandwiches -- we make the best ice cream in the world," she says.