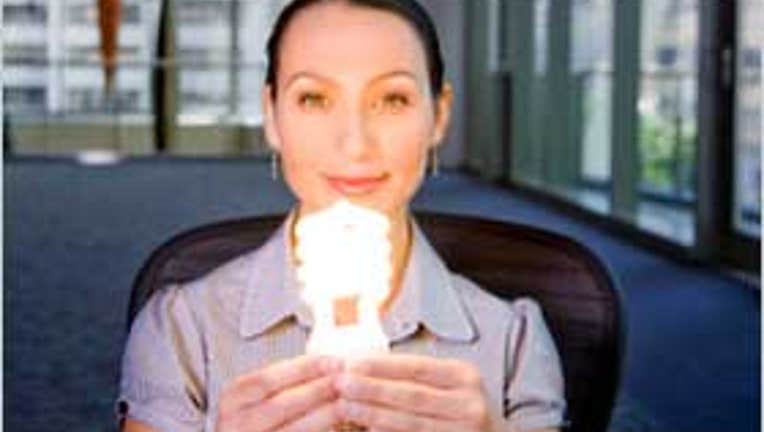 In today's constantly changing business environment, innovating is more important than ever to your survival. But how do you do it? I asked four highly innovative young entrepreneurs to reveal the secrets of their success:
- Tom Szaky's TerraCycle transforms waste products ranging from worm poop to candy wrappers into a wide range of consumer products.- Felecia Hatcher's Feverish Ice Cream operates a fleet of eco-friendly ice cream trucks and carts selling unique, upscale ice cream flavors.- Ian Manheimer and Mark Manoogian's Measy is an online tool that simplifies shopping decisions.Here's what they had to say:Keep your eyes open — ideas are everywhere. TerraCycle was born when Szaky started using worm poop to make organic fertilizer in his Princeton dorm. That sparked the idea of using waste materials to make low-cost, sustainable products.
The idea for Feverish hit Hatcher in the face — literally. She was chasing an ice cream truck in high heels and fell flat on her face. "I thought, 'Man, I am too old to chase after an ice cream truck' and 'Why hasn't anyone come up with a cooler ice cream truck for adults?'"Focus on your purpose — not on money. Whether it's creating fun times (Feverish), doing good (TerraCycle) or making people's lives easier (Measy), keeping your eyes on your purpose drives innovation.
Have fun. If innovation isn't fun, you're not doing it right. "I came from Hungary, a communist country, so I had no access to business and the pleasure it brings," says Szaky, who now loves thinking of new ways to "manipulate waste."Harness the power of collaboration. You can't brainstorm with just one brain. Working together not only inspires innovative ideas, it also helps them catch on. "We're firm believers in 'Each one reach one,'" says Manheimer. "If you can affect your community, and the members of your community can do the same, small actions can be the catalyst for massive change."Stay hungry. All four entrepreneurs cite "crunch times" in their businesses as motivating innovation. TerraCycle almost ran out of money three times. "Each time it led to our biggest innovations," says Szaky. "The do or die [moments] are the best, if you can endure them."Be bold. "I had no ice cream experience — not even any food experience — [when I started Feverish]," recalls Hatcher. "Don't be afraid to fail." Even an idea that fails can teach valuable lessons.
Think big, but take small steps. Want to innovate quickly while minimizing risk? Manheimer follows the rules of legendary entrepreneur Steve Blank: Test innovative ideas on a small scale first, get customer feedback, then use that feedback to fine-tune your idea.
Ignore the naysayers. Innovation often meets resistance. "Lots of people told me I could never turn a Scion xB into an eco-friendly ice cream truck," says Hatcher. "Divorce the people that don't believe in your vision."
Make it real. Innovative ideas are nothing without a plan of action. Hatcher, whose father was an entrepreneur, recalls the lesson his old notebooks taught her: "[In one], he had a list of 10 things he wanted to accomplish by 2008. He had accomplished everything and then some. It was a testament to setting goals, writing them down and taking action."
Know when not to innovate. Newer isn't always better. At Measy, employees are required to read "Ishmael: An Adventure of the Mind and Spirit," by Daniel Quinn. "It's about a human's place in this world and the natural order of things," explains Manheimer. "As technology becomes more integrated into our lives, it's important not to forget the ways that have worked so well for 2,000 years."
Want the scoop on more trends that can grow your business? Sign up for Rieva Lesonsky's free TrendCast reports at www.smallbizdaily.com. Rieva is CEO of GrowBiz Media, a content and consulting company that helps entrepreneurs start and grow their businesses. Follow her at twitter.com/rieva.