Inn Business: More Baby Boomers Turn to Bed and Breakfast Ownership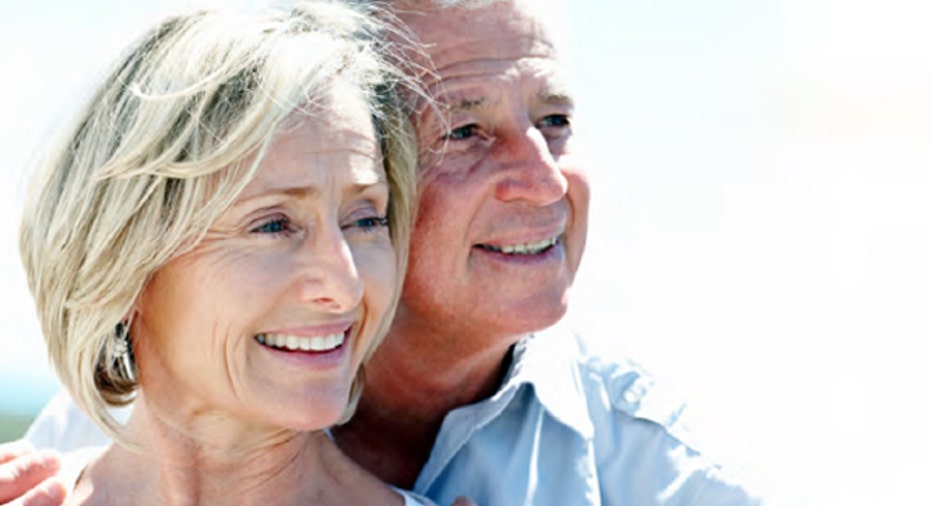 For many baby boomers, the retirement home simply isn't an option.
Running a bed and breakfast or a small inn is increasingly becoming a popular—and financially viable—option for couples over the age of 50.
"In the last three years we have seen a record number of people attending innkeeper workshops and making investments in properties," says Jay Karen, president and CEO  of the Professional Association of Innkeepers International (PAII). "That generation isn't going to sit around and do nothing. Increasingly they're making innkeeping their last career choice that takes them into retirement."
Today, 70.1% of all bed and breakfast owners are over the age of 50, and 25.3% are over the age of 60, according to data compiled by the Wisconsin Bed & Breakfast Association, which also reports that 80% of all B&B owners are couples. Although there are many reasons why individuals choose innkeeping during their later years, the down economy has a lot to do with the resurgence in popularity.
"Retirees have been becoming innkeepers forever," says Peter Scherman, co-owner of the B&B Team, a group of inn consultants and brokers. "But people who were laid off or given buyouts in the last few years found themselves wanting a change of pace, and they realized they could roll over their 401(k)s or IRAs to purchase an inn."
The market for inns has been heating up in the last two years, Scherman adds. In 2008 and 2009, the lending market was almost impossible for prospective buyers. But today things are turning around, and turnkey operations—inns that are already set up with individual bedrooms, ensuite bathrooms and a dining room—are the most popular option for buyers. However, even with the help of retirement funds or the aid of a monthly Social Security stipend, owning a bed and breakfast is not a cheap proposition
"The B&B industry has become increasingly sophisticated, and realistically if you want to make a profit, you need to buy an inn with at least six rooms, preferably eight," Scherman says.
For B&B owners who really want to make a profit, Lynda Fort, executive director of the Kansas Bed and Breakfast association, says you've got to get creative.
"I often house church groups and I have a full basement set up so I can accommodate whoever comes my way," says Fort, 75. "Some local B&Bs are doing Groupons, and one guy is doing well with a murder mystery dinner thing he's got going."
One of the major mistakes made by first-time inn owners is trying to be too independent, says Fort. Engaging the community is key to a successful B&B operation.
"You can't just buy an inn and expect people to start coming through the door," says Fort. "You have to contact the [local] Chamber of Commerce to get a bigger vision of what's going on in your community and find out ways to do targeted advertising."
And even with community engagement, Karen says innkeeping can be more of a challenge for people than anything they did in their career. It's also virtually impossible to get "rich" off innkeeping, he adds, as 58% of all B&B owners report having a need for some kind of outside income, whether it's a part-time job or  Social Security.
"Innkeeping is a multifaceted profession. You have to understand the food and beverage industry, the legal world, bookkeeping, and the hospitality industry," Karen says. "The larger the property you have, the more you can sustain your life without having to work outside the home. We typically see couples who have eight rooms or more making enough of a profit that the inn alone is enough."
Today, 44% of all B&Bs operating in the U.S. are in a small town, 30% are found in a rural area and 21% are located in an urban area within the downtown city limits. The average size of B&Bs nationwide is six rooms, and the average income is $135,000 per year, according to PAII. Most innkeepers (83%) live on the property.
Karen says it's true that "bigger is better" when it comes to income generated, but once a B&B becomes a certain size, it can mean hiring outside help.
"Do you want to be an employer? Because once you start running a 10-room inn, you're going to have to have staff helping you change sheets and cook breakfast," Karen says. "A lot of people have this magical picture of innkeeping as a retirement gig. But if you're just in it for fun, you're going to lose business to other innkeepers around you who will be working twice as hard as you to bring in guests."
One thing that the over-50 set may find challenging in the B&B landscape is the increasing pressure for an online and social media presence.
"Three years ago when we bought our inn, we went to meetings and they said, 'Oh you need a website.' Last year they said, 'Oh you need a website with videos,' and this year they're telling us that we need a mobile app!," says Prudence Abeln, Director of the Taos, New Mexico Bed and Breakfast Association and co-owner of the Dreamcatcher B&B with husband John Abeln.
The Abelns, both 60, say they've stepped up to many of the technological demands, and seen good returns on investment. When they purchased their inn in 2009, they were ranked eighth out of 20 B&Bs in Taos by the tourism board, and now with the aid of a website and social media presence, they are third.
Abeln says that she and her husband are finally profitable in their business, and they have no regrets about leaving behind their stressful corporate lives to pursue a job they plan to work well into their retirement. Their secret to success, she says, is that they have two people running the business.
"You have to have someone who can always be the upbeat positive person. If one of you is in a bad mood, the other has to say, 'Okay, you are not the one greeting and scaring our guests today. Go in the back and do some bookwork,'" she jokes.
However, even though Abeln is happy to be working outside corporate America, she says that like any job, innkeeping has its ups and downs. Janice DeLerno, 58, president of the Louisiana Bed and Breakfast Association and owner of The Stockade Bed and Breakfast in Baton Rouge, La, says that sometimes the problems she faces at work are far more aggravating and time-consuming than those encountered with a desk job.
"You are constantly spending time or money on maintenance of one form or another even when you think it's all under control," says DeLerno. "Recently we had a storm that blew a branch of a tree onto our roof, which broke tiles and a window, and for the next week we had people repairing the roof and cutting trees. You just never know."
DeLerno says that even with the headaches, owning an inn is the best job she's ever had, and it will be her last career. The reason she chose to go into the B&B world is because she knew it was something she could do well into her golden years.
"If you have the money, and you're wired in such a way that you enjoy meeting new people and providing a nice meal and some conversation, then this is absolutely the job for you. I can't think of a better way to spend my time."