Ingredient Costs Take Bite Out of General Mills' 2Q Earnings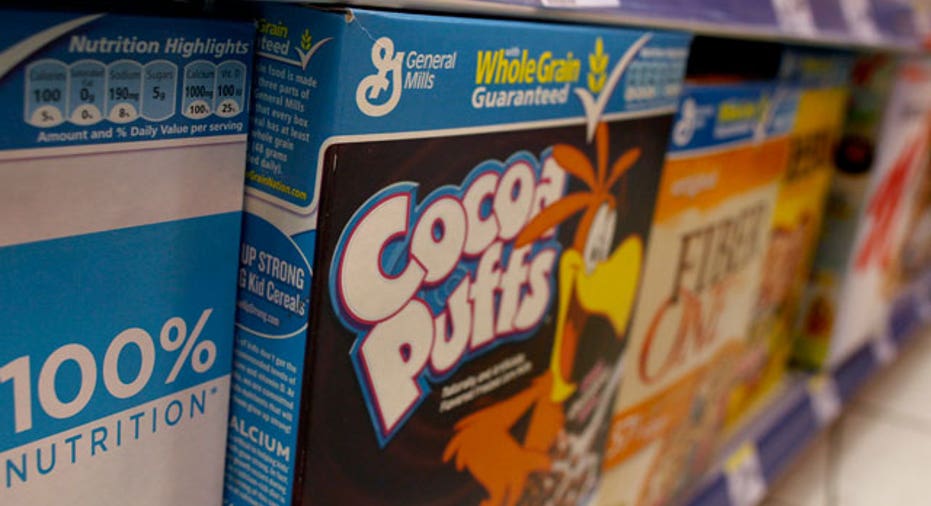 Profits at General Mills (NYSE:GIS) shrank by a steeper-than-expected 28% in its fiscal second quarter as the food company grappled with rising prices.
The Minneapolis-based maker of Cheerios and Haagen-Dazs said it earned $444.8 million, or 67 cents a share, last quarter, compared with a profit of $613.9 million, or 92 cents a share, a year earlier. Excluding one-time items, it earned 76 cents a share, missing the Street's view of 79 cents.
Sales increased 14% to $4.62 billion, narrowly topping consensus calls for $4.6 billion. U.S. retail sales were up 3% to $2.94 billion, while international sales surged 55% to $1.16 billion, driven largely by its 51% stake in Yoplait.
However, higher costs for ingredients helped cause its gross margins to shrink to 34.5% from 40.2%.
"Significantly higher input costs pressured our margins, as expected. But in total, performance for the quarter and year-to-date has us on track to meet the key financial targets we have set for fiscal 2012," CEO Ken Powell said in a statement.
Looking ahead, General Mills reaffirmed its guidance for 2012 EPS of $2.59 to $2.61.
Shares of General Mills declined 2.5% to $38.60 early Tuesday, putting them on pace to eat into their 2011 gain of 11%.