Influx of Internet Subscribers Carries Comcast to 1Q Beat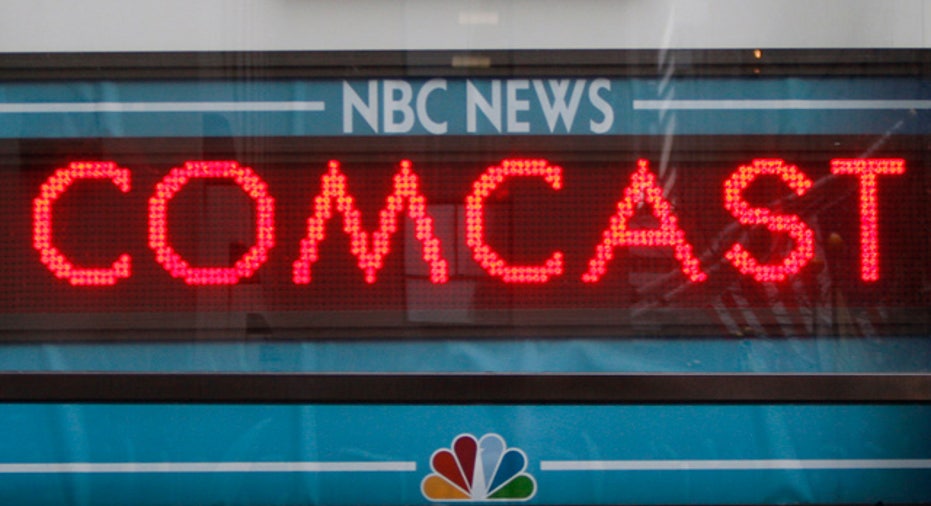 Comcast (NASDAQ:CMCSA) beat the Street on Wednesday with a 30% leap in first-quarter profits as the largest U.S. cable operator sharply boosted its Internet subscribers and improved earnings at NBC Universal.
Despite the stronger-than-expected figures, shares of Philadelphia-based Comcast retreated 3% ahead of the opening bell.
The cable giant said it earned $1.22 billion last quarter, up from $943 million the year before. Excluding costs tied to its $30 billion takeover of NBCU from General Electric (NYSE:GE), it earned 45 cents a share. Analysts had called for EPS of 42 cents.
Comcast said its revenue soared 23% to $14.88 billion, topping the Street's view of $14.43 billion. Revenue was up a more modest 9.6% after removing the NBCU contributions.
The first-quarter results were buoyed by a 439,000 surge in high-speed Internet customers as well as a 164,000 increase in voice customers year-over-year.
However, Comcast said its video subscriber base shrank by 37,000 compared with the first quarter of 2011.
Free cash flow leaped 37% year-over-year to $3 billion, including a $2.2 billion boost from cable and $851 million from NBCU, which is the parent of NBC, CNBC and Universal Studios.
"We are off to a great start in 2012, with strong revenue and cash flow growth and record quarterly free cash flow," CEO Brian Roberts said in a statement. "Cable's results show real momentum in High-Speed Internet and Business Services, and continuing improvements in Video results and Voice services."
Lifted by the Super Bowl and successful film releases, NBCU revenue jumped 18% to $5.5 billion. Revenue at the division's broadcast TV division increased 36.9% to $1.35 billion, compared with 22.3% to $975 million at Universal and 5.8% at cable, to $2.02 billion.
Still, shares of Comcast declined 3.14% to $29.64 in premarket action on Wednesday. The bar had clearly been set high as Comcast's stock is up 30% on the year as of Tuesday's close.