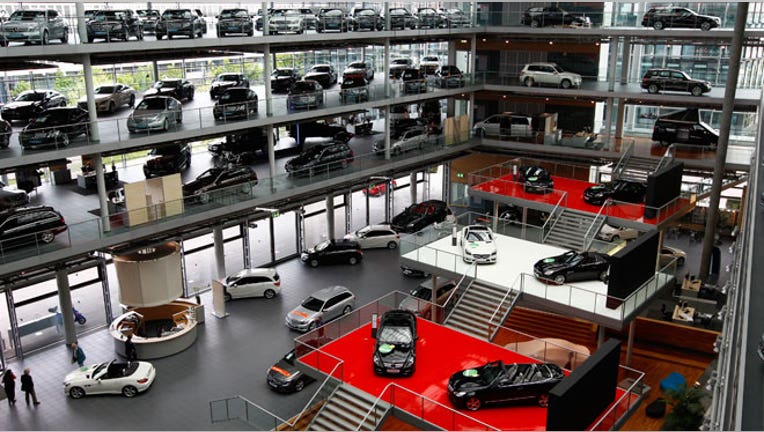 India's Apollo Tyres launched a $2.5 billion effort on Wednesday to acquire Ohio's Cooper Tire & Rubber (NYSE:CTB) in a transaction that carries a premium north of 40%.
The all-cash buyout gives Apollo Tyres, a little-known entity inside the U.S., the 11th-largest tire global tire company by revenue and an avenue into one of the strongest automotive markets in the world.
Apollo agreed to pay $35 a share in cash for 99-year-old Cooper, representing a 42.5% premium to its Tuesday close at $24.56.
"Cooper is one of the most respected names in the tire industry, with an extensive distribution network and manufacturing infrastructure, and a particularly robust presence in North America and China," Apollo Chairman Onkar Kanwar said in a statement. "Our combined portfolio of brands and products will be amongst the most comprehensive in the industry."
By joining forces, Apollo and Cooper will become the seventh-largest tire company in the world, with a presence on four continents and annual sales of about $6.6 billion.
In addition to its namesake brand, Cooper supplies a slew of premium and mid-tier tires around the world, including Mastercraft, Starfire and Roadmaster.
"Together, our two organizations have almost no geographic overlap and significant opportunities for growth," Cooper CEO Roy Armes said. "We look forward to working together to drive continued growth in a dynamic global tire business where increased scale and expanded manufacturing footprint help to ensure long-term success."
Shares of Findlay, Ohio-based Cooper surged 40.07% to $34.40 in premarket trading on Wednesday, trading just below the $35 bid price.
The buyout offer also helped lift shares of rival Goodyear Tire & Rubber (NASDAQ:GT) 6.85% to $15.60 ahead of Wednesday's open.
The companies said Cooper's current management team is expected to stay onboard and the tire company will continue to recognize labor unions and honor the terms of collective bargaining agreements while "generally maintaining" compensation and benefit levels for non-union workers.
The transaction is subject to approval by regulators and Cooper's shareholders and both companies anticipate the deal closing during the second half of 2013.
To pay for the acquisition, Apollo said it plans to raise $2.5 billion. Apollo said debt financing will be provided by Standard Chartered. The debt sale is also being run by Morgan Stanley (NYSE:MS), Deutsche Bank (NYSE:DB) and Goldman Sachs (NYSE:GS). Morgan Stanley and Deutsche Bank also served as financial advisors to Apollo on the transaction, while investment firm Greater Pacific Capital acted as a strategic and financial advisor.