Indian's Springfield is Latest Salvo Against Harley-Davidson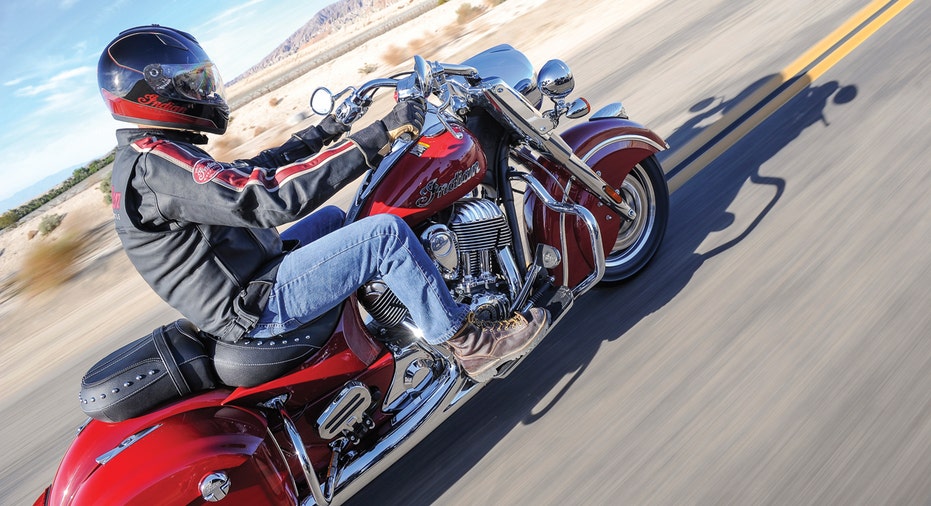 Indian Motorcycle has taken the wraps off a new addition to its lineup: the Springfield.
The Springfield is the latest model from Indian to blend modern technology with the brand's heritage, a key component to Indian's strategy for winning over Harley-Davidson (NYSE:HOG) customers. In creating the 2016 Springfield, Indian combined classic styling with push-button start, remote-locking saddlebags and Indian's Thunder Stroke 111 engine, among other features.
The new touring bike also offers an easy riding experience and versatility that Indian believes will attract both longtime bikers and newcomers. Owners can convert the Springfield into a high-performance cruiser within minutes, Indian said. The Springfield has a quick-release windscreen, and the saddlebags can be removed as well.
"It's really a different bike when you ride it," said Steve Menneto, president of motorcycles at Polaris Industries (NYSE:PII), Indian's parent company. "What makes the Springfield versatile is the center of gravity is very low. It's very easy to ride. It's different than a cruiser because it's on a touring chassis, but it's not loaded down with added weight."
Giving owners even more customization, the Springfield can be equipped with a 17-gallon accessory trunk.
Menneto expects motorcycle buyers to see value in the Springfield's price point, which puts the bike above the Chief Vintage and below the Chieftain. Prices start at $20,999 for Thunder Black, or $21,549 for Indian Motorcycle Red.
"It has luxury appointments like leather and other features like cruise control, things the competition doesn't have," Menneto said. Premium options also include heated seats and grips.
Fierce Competition
The Springfield, named after the brand's birthplace, was revealed on March 3 as the eighth member of the Indian lineup. Indian recently introduced the Scout Sixty, the most affordable Indian model with a price tag of $8,999 and up.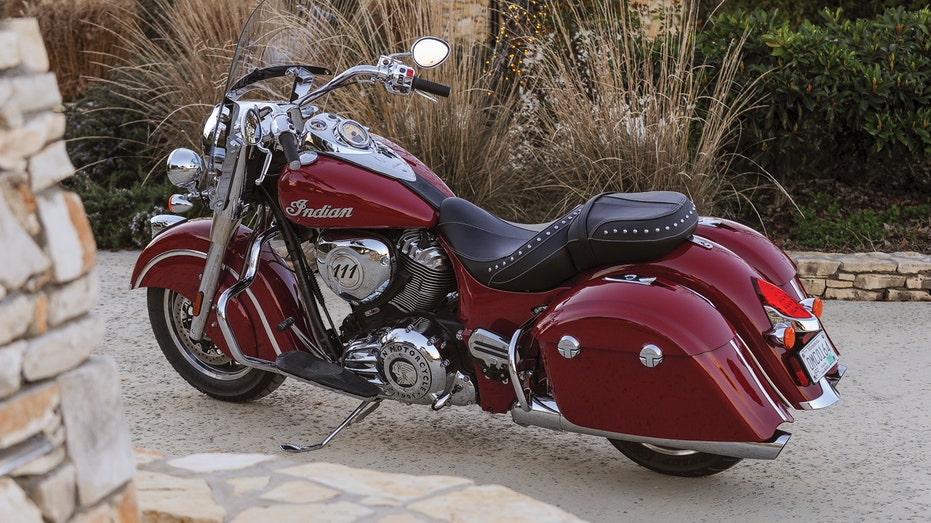 Harley-Davidson, Indian's larger rival, offers a wider array of models. The company is responsible for roughly half of all heavyweight motorcycle sales in the U.S., although its market share has declined. Harley-Davidson's market share, which  peaked at 58% in 2013, fell to 51.4% in the fourth quarter of last year, thanks in part to discounting by Japanese rivals such as Honda (NYSE:HMC).
Indian has made inroads against Harley-Davidson, too.
"Since we went up against Harley-Davidson, we have gained market share…and we're growing every year," Menneto said. "We've been very happy with our share performance in segments where we compete."
Ticker
Security
Last
Change
Change %
PII
POLARIS INC.
131.07
+0.87
+0.67%
HOG
HARLEY-DAVIDSON, INC.
39.62
-0.20
-0.50%
In the 2015 holiday quarter, Polaris booked a 33% increase in motorcycle sales, including Indian, Victory and Slingshot. Sales were up 67% for the full year compared to 2014. Polaris also reported that fourth-quarter consumer retail demand for its motorcycles grew in the low-single digits. Industrywide, retail sales dropped in the high-single digits on a percentage basis.
Big Growth Plans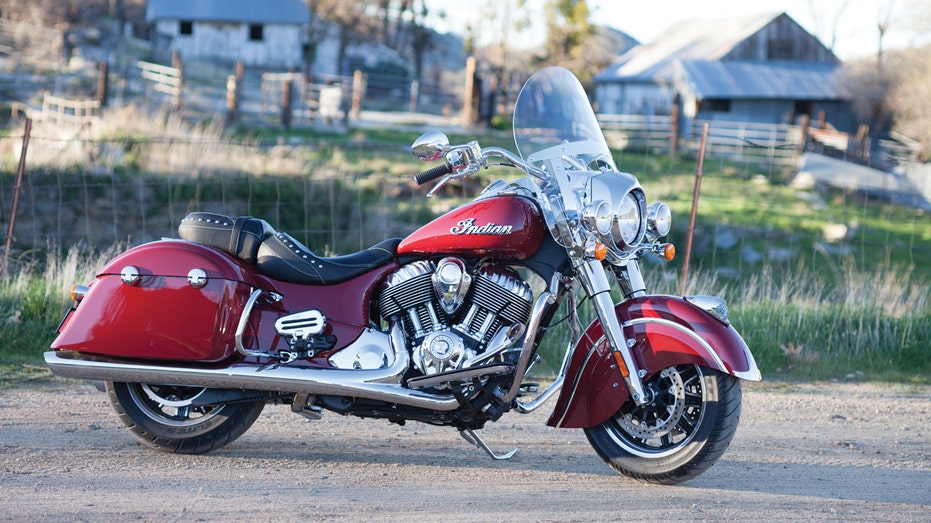 Menneto said the Springfield reinforces that Indian has found a winning combination of technological development and classic looks.
"The classic look speaks to the Indian name. The day we launched Indian at Sturgis [in 2013], customers wanted to know if we'd be doing a vintage hard-bag bike," he recalled. "The Chief Classic, Chief Vintage and Springfield pay homage to our history. The Springfield was the next step that we needed to make as a company."
The Springfield's debut comes as Daytona Bike Week kicks off its 75th anniversary starting this week. Indian will have its full lineup on display.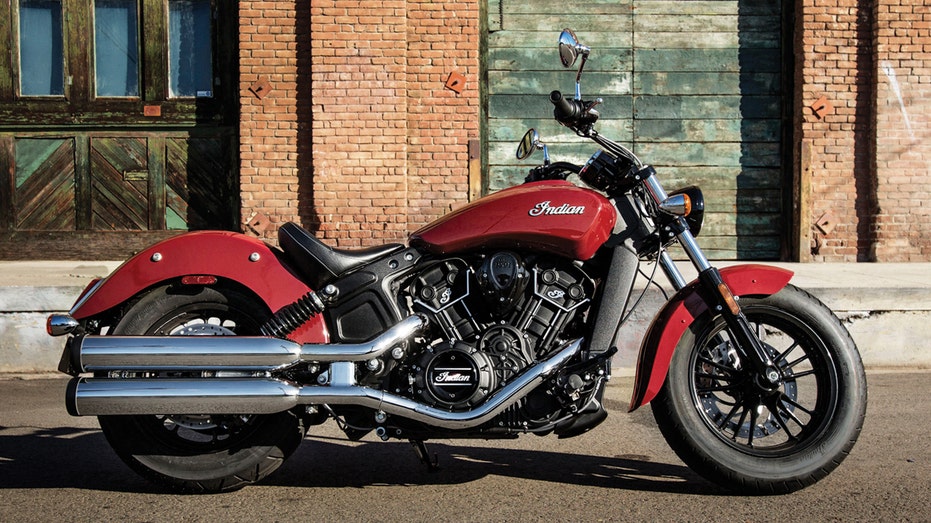 The Springfield and Scout Sixty are important launches for Indian. Like its rivals, Indian is seeking a broader range of customers. According to Menneto, the average buyer is over 40 years old. A versatile, feature-packed bike like the Springfield, and the less expensive Scout Sixty, should be attractive options for younger riders.
Indian has plans to strengthen its footprint in global markets as well. The company has dealers in Europe, Asia and across North America.
"We have our eyes on where we want to go next," Menneto said. "We have made the statement that we understand our brand and take seriously the stewardship of our brand. We will continue to push the brand out in the future."