Indian Ready to Fight Harley on the Track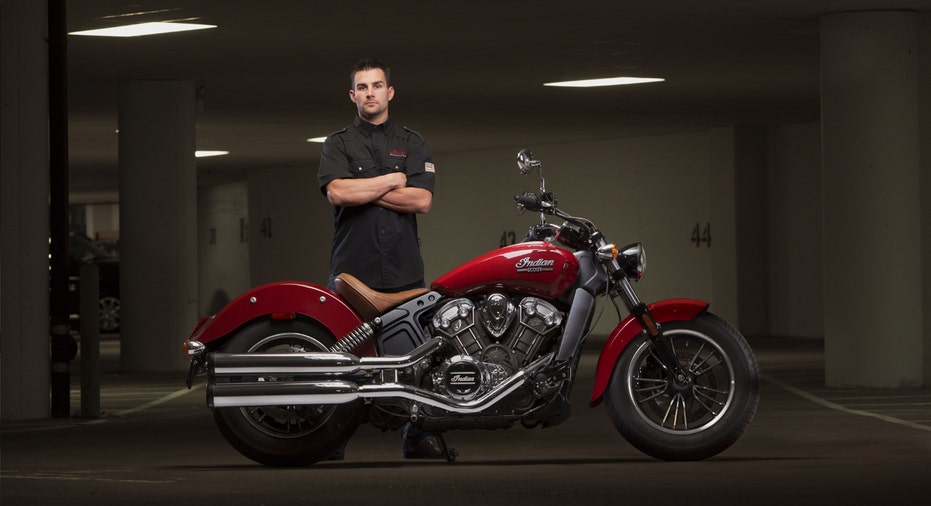 Indian Motorcycle is bringing its fight with Harley-Davidson (NYSE:HOG) to the track.
Indian announced on Monday it will re-enter the AMA Pro Flat Track series, marking the 115-year-old brand's first full-factory racing endeavor since the 1950s. The Polaris (NYSE:PII)-owned brand said its first race is slated for a yet-to-be-announced circuit later this year. Indian plans to begin its first full season of competition in 2017.
Steve Menneto, president of motorcycles at Polaris, believes the time is right for Indian to return to racing. Indian was relaunched in 2013, and the brand's lineup now consists of nine bikes, including the Chief and Scout.
"We know that fans of Indian Motorcycle have been anticipating this announcement and can't wait to see Indian Racing back in action," Menneto said in a statement.
Indian Marketing Director Reid Wilson added that Indian has long used racing to fuel product development and "expand the appeal of the brand."
"As shepherds for the brand, we will continue that push towards excellence on the street and in competition, and our team is beyond excited to bring the brand back to professional racing," Wilson said.
AMA Pro Flat Track events feature motorcycles racing at high speeds on dirt surfaces. The Indian Motorcycle Racing Team will compete with an Indian Scout bike equipped with a new liquid-cooled 750cc V-Twin competition engine, which the company designed specifically for flat-track racing.
Jared Mees, a multi-time AMA Grand National Champion, will join Indian's racing team as a test rider this year.
"We will have a lot of work to do to develop a 100% new race platform, but I'm committed and excited at what I have seen on the drawing boards and what the plans are for Indian Motorcycle Racing. This is history for the brand, and being a part of it is truly exciting for me and this sport," Mees said.