Indian, Jack Daniel's Team Up for Limited Edition Motorcycles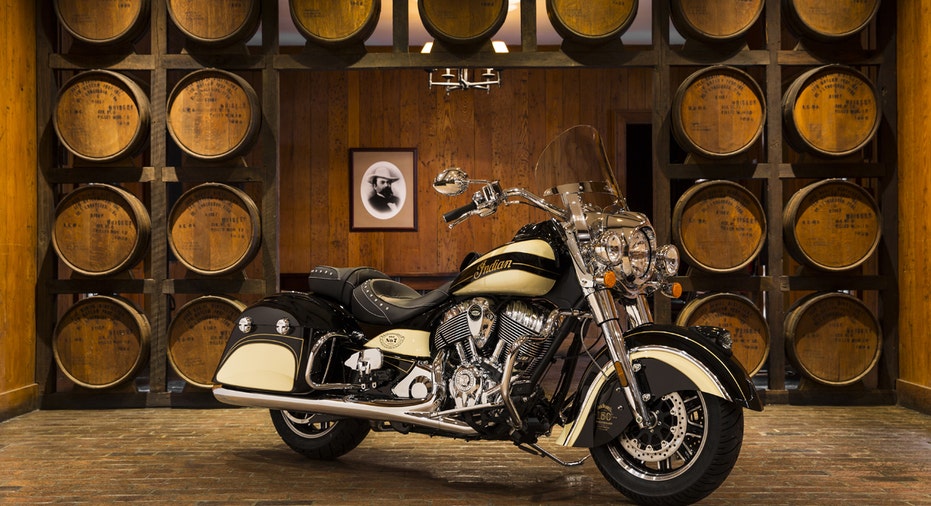 Indian Motorcycle (NYSE:PII) and Jack Daniel's (NYSE:BFA) on Friday revealed two custom motorcycles that pay homage to the distillery's 150th anniversary.
Indian will make no more than 150 of the hand-painted and hand-built bikes, and they will be sold on a first-come, first-serve basis. The Limited Edition Jack Daniel's Indian Springfield and Indian Chief Vintage are available to order through Indian dealers until April 4. Both models are priced at $29,999 and come with a custom-printed Jack Daniel's whiskey barrel top that commemorates each bike.
Klock Werks Kustom Cycles of Mitchell, S.D., helped design the bikes, the first production vehicles to feature the Jack Daniel's logo.
"This is the first time in Jack Daniel's history we have partnered with a vehicle manufacturer and Indian Motorcycle's heritage and authenticity aligns perfectly with ours," said Dave Stang, director of events and sponsorships for Jack Daniel's.
The motorcycles are decked out with Jack Daniel's livery, from the paint to the leather. The Brown-Forman whiskey maker has its responsibility tagline, "Bottles and Throttles Don't Mix," painted on the fender.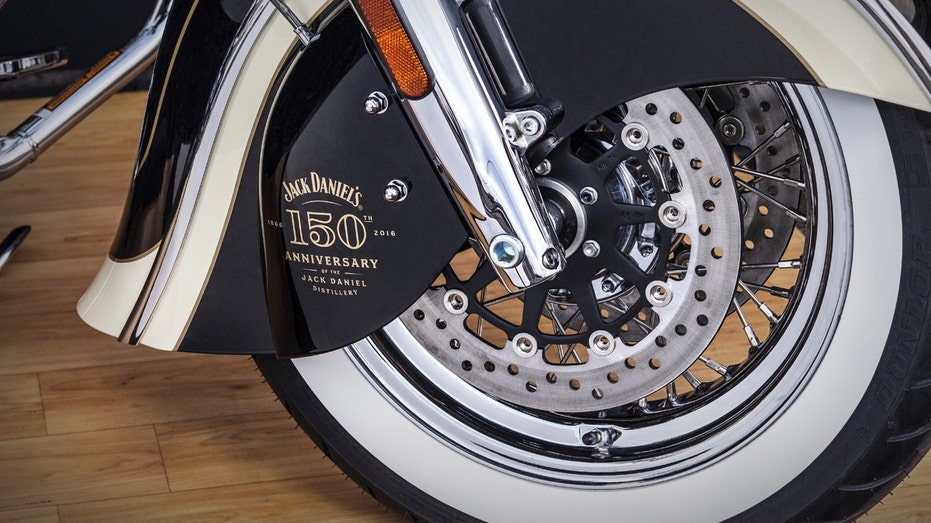 The two iconic American brands plan to sell the first unit of the limited series, a Jack Daniel's Indian Chief Vintage, at Barrett-Jackson's Las Vegas auction in October to benefit Operation Ride Home. Jack Daniel's and the Armed Services YMCA started Operation Ride Home in 2011 to assist U.S. military personnel in traveling home for the holidays.
"These two models will be instant collectors' items, and more importantly are fantastic motorcycles for everyday riding," said Steve Menneto, president of motorcycles for Polaris Industries, Indian's parent company.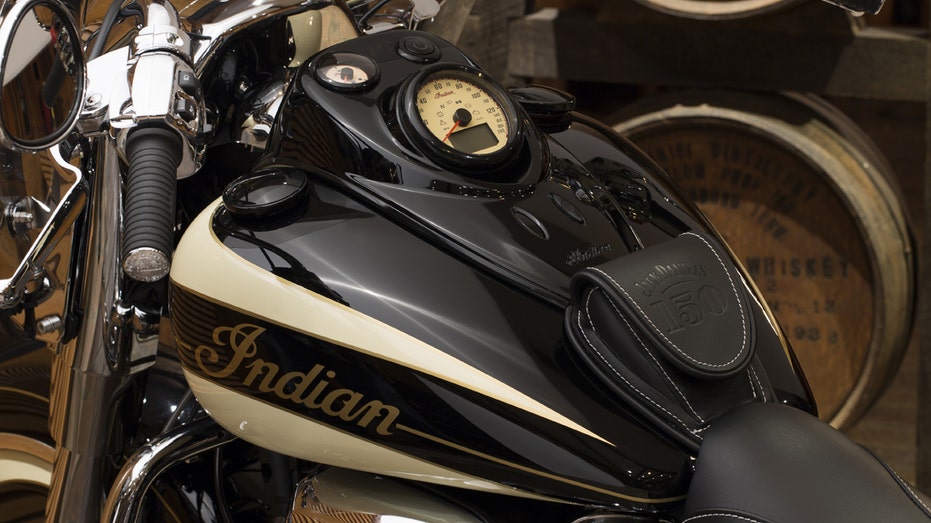 The 2016 Indian Springfield, a hard-bag touring model, made its debut on Thursday. The Springfield is a new addition to Indian's lineup, which now stands at eight models as the brand continues to fight for market share against Harley-Davidson (NYSE:HOG).