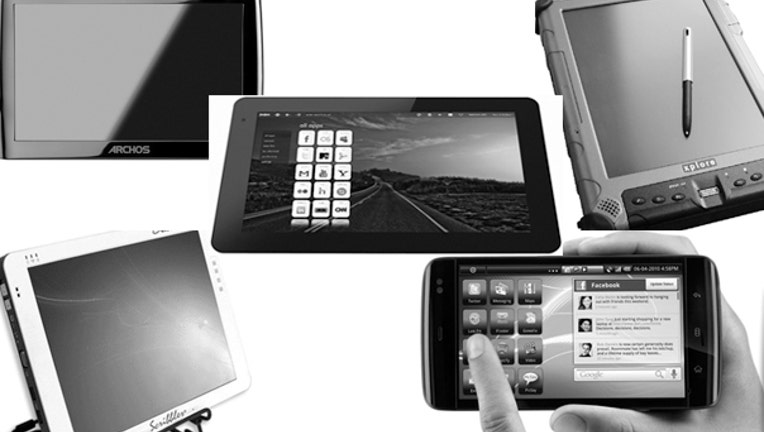 Looking for a cheaper tablet? Forget Apple and Blackberry. Instead, think India.
The country revealed Wednesday a new, low-cost computer tablet, the Aakash, which is rumored to be sold for only $35 and aimed at Indian students, The Wall Street Journal reported. The government is hoping to use the Web as a way to spread and encourage education in India.
The Aakash is powered by the Android operating system and is 7-inches with touch-screen-technology. The WSJ reported the tablet has two USB ports and can hold up to 32 gigabytes of storage. The device will be available "off the shelf" for 2,999 rupees or $61, with additional features.
The tablet will be manufactured in Canada by DataWind, Ltd., however, the Indian government is said to be looking into producing it locally.
According to the WSJ, the tablet will attempt to compete with Apple, which holds more than 60% of the country's tablet market, and Samsung, which controls 25% of the market. The remaining 15% is held by low-cost tablet makers.
Today 1,000 educational institutions in India are connected with high-speed WiFi, the Journal reported, a number the government hopes to increase with the release of the Aakash.