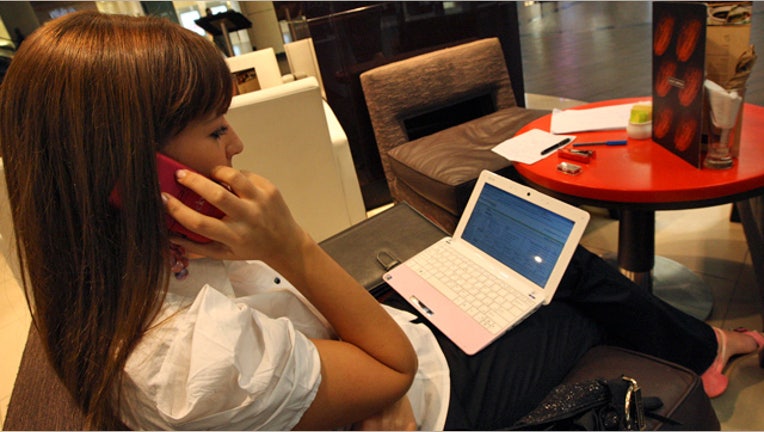 It pays to be a female entrepreneur in the U.S., according to new research by Dell.
The second-annual Dell Gender-Global Entrepreneurship and Development Index once again ranked the United States at the top of its list. Australia followed closely behind as the second-best country for female entrepreneurs, with Sweden coming in third.
The Dell index analyzes 30 developed and developing countries. In a statement released by Dell, the company said the goal of the research is to help guide leaders and policymakers in identifying weaknesses and developing strategies to aid female entrepreneurs.
"The Gender-GEDI Index provides key insights designed to help countries advance female entrepreneurship and ultimately bolster the global economy. We believe awareness of the current landscape for women entrepreneurship is the first step toward change," said Karen Quintos, Dell senior vice president and chief marketing officer.
According to Dell, there are five factors that significantly impact how welcoming a country is for female entrepreneurs:
No. 1: Access to capital.
In the United States, access to capital often refers to business owners' ability to get loans. But the Dell Index reports that in 14 of the 30 countries, 50% or more of the female population doesn't even have access to formal bank accounts, which Dell identifies as necessary to getting bank loans or credit lines to start a business.
No. 2: Gender-dominated industries.
The report says countries in which there are stereotypical "male" jobs and "female" jobs are less helpful to female entrepreneurs.
"[It] not only contributes to the gender wage gap but also results in the concentration of women's entrepreneurial activity within specific sectors, which can be detrimental to fully utilizing a nation's capacity for innovation," according to the report.
No. 3: Perception of opportunities.
The ability for women to identify potential business opportunities is also an important factor. Interestingly, Dell says the U.S. and Europe rank low when it comes to opportunity perception, while in Africa 69% of women are measured as identifying business opportunities. Ghana, for instance, has 121 female-led startups for every 100 male-led startups.
No. 4: Views of women in executive roles.
In order to encourage female entrepreneurship, Dell says it's necessary for societies to show support for women as decision-makers and leaders. The U.S. was the only top-5 country on the list where 40% or more of managers are women; in South Korea, Turkey, Japan and Pakistan, less than 10% of managers are women.
No. 5: Women's rights.
More fundamentally, the Dell report says that women need to have equal rights as men for them to get ahead in business. In 22 of the 30 countries on the list, Dell says that married women have fewer rights than their spouses.
Curious about the full list? Here are the top five countries for female business owners … and the bottom five.
Top 5 Countries:
No. 1: United States No. 2: Australia No. 3: Sweden No. 4-5: France No. 4-5: Germany
Bottom 5 Countries:
No. 26: India No. 27-28: Uganda No. 27-28: Egypt No. 29: Bangladesh No. 30: Pakistan