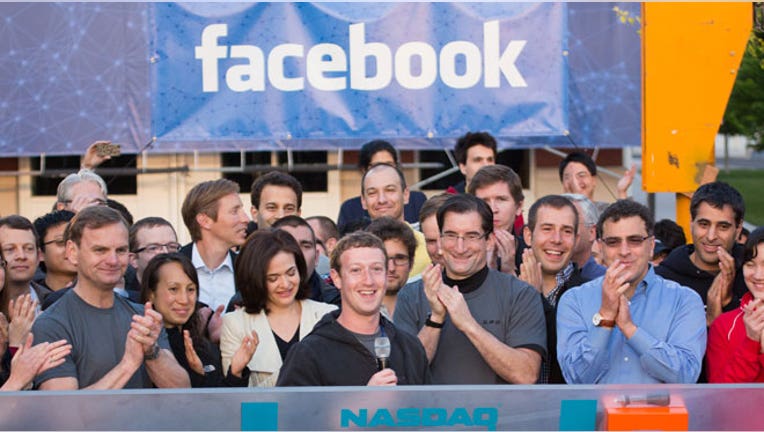 From the thousands of newly-minted Facebook (NYSE:FB) millionaires to a street lined with venture capitalists hungry to make a buck off the next big thing, the startup mentality has virtually consumed Silicon Valley.
It has sparked an electricity so intense that Roger Kay, president of Endpoint Technologies Associates, says he feels the entrepreneurial spirit immediately after exiting a plane in nearby San Francisco.
"As soon as I'm breathing California air, I feel the culture," said Kay, who comes from a long line of entrepreneurs and visits the region twice a quarter for work.
The Valley's startup fever is magnetic to idea-minded grads from schools like Stanford dreaming of following Mark Zuckerberg's footsteps, or at least ride the startup wave in hopes of being a part of the next big thing.
"This creative tech class doesn't necessarily want to work on what you want them to, they want to work on what they want to … they want to have control over their own destiny," said Libby Sartain, former chief human resource officer at Yahoo (NASDAQ:YHOO) who currently advises startups.
It's that mindset that has some companies embracing entrepreneurialism as a way to attract young tech minds – even if that means employees will only stick around for a short while.
Training Employees to…Start Their Own Company?
Some startups, including technology-powered real estate broker Redfin, have bowed to the entrepreneurial ecosystem so much they are willing to train employees to launch their own startups – figuring it will help draw in talent before some inevitably venture off to new opportunities.
The Redfin program, which is called "Startup Skillz" and has been running in San Francisco since 2010, is a series designed to develop young engineers into entrepreneurs by bringing in founders and chief executives of successful startups to candidly talk over lunch about how they raised money, managed people and jumped through the legal hoops of starting a business.
It's "all the stuff you don't necessarily get with a computer science degree," Redfin CEO Glenn Kelman said, noting the program has been successful by both attracting young talent and creating new entrepreneurs.
At least three Redfin workers have since left and started successful venture-funded companies, two via the elite Y-Combinator program, which invests an average of $18,000 in dozens of startups each year.
"Obviously we feel proud of their achievements but also wistful about losing such great people," Kelman said. "When you pursue young bright things you have to accept a little heartbreak as part of the bargain."
Of course, not all companies are willing to take that risk. Kelman said he knows of other startups that have stopped recruiting Stanford kids because "they all just leave to start their own thing three years later."
The Facebook Mafia
Whether a company chooses to embrace it or not, the startup mentality pulses through Silicon Valley's veins, and it has become quite common for employees to break away in hopes of turning their own idea into a lucrative reality.
"It's difficult for an established organization to create a new innovative idea from within," Sartain said.
Young entrepreneurs often look to use newly-forged industry contacts to try to attract angel investments, or those from unofficial investors often from similar roots, while gaining enough traction to eventually score venture capitalist money, perhaps even work toward an IPO.
Equally as appetizing for some promising startups is the chance of being acquired by a more established company, similar to how Microsoft (NASDAQ:MSFT) bought Skype for $8.5 billion last month.
The mentality of breaking off from the bureaucracy to lead new beginnings was first laid by the PayPal Mafia - an informal group of businesspeople and investors who founded PayPal but ventured out on their own after the online payments company was scooped up by eBay (NASDAQ:EBAY) in 2001 for $1.5 billion - and some experts forecast a similar outcome for several of Facebook's newly rich young employees.
PayPal founder Peter Thiel left the company after scoring $68 million on the eBay buyout and co-created the Founders Fund, which is a San Francisco-based venture capital firm that focuses on new startups. He personally invested an early $500,000 in Facebook, which went public in a $104 billion offering last month, and currently sits on the social network's board.
Another mafia member, Reid Hoffman, who served as PayPal's executive vice president, left to start LinkedIn (NASDAQ:LNKD) in 2002. The business-oriented social network ultimately became the first social media titan to go public in a May 2011 offering valued at $8 billion. He also invested early in Facebook, making a whopping $36 million from an initial $40,000.
PayPal's chief financial officer, Roelof Botha, left to join Sequoia Capital, a venture capital firm in Menlo Park that has funded many PayPal Mafia companies. He also personally invested in YouTube before it was picked up by Google (NASDAQ:GOOG) for $1.65 billion.
"Five years from now we'll be talking about the Facebook Mafia, not the PayPal Mafia," said Jeff Bussgang, general partner at venture capital firm Flybridge Partners.
Embracing the startup mentality often means companies attract young people right off the bat, and may be able to benefit more from an up-and-coming startup run by a former employee farther down the road.
Of course, not everyone is cut out to be an entrepreneur. But for those who fit the bill, there is often a vast array of resources available to them, including angel investors and programs such as Y Combinator's, which has funded 450 startups since 2005, including Reddit and Dropbox.
There's also an entire street in Menlo Park called Sand Hill Road - located three miles from Stanford University - that is known as the center of the venture capital universe, lined with investors like Benchmark Capital, Morgan Stanley Venture Partners and Sequoia Capital that are starving for the next big startup.