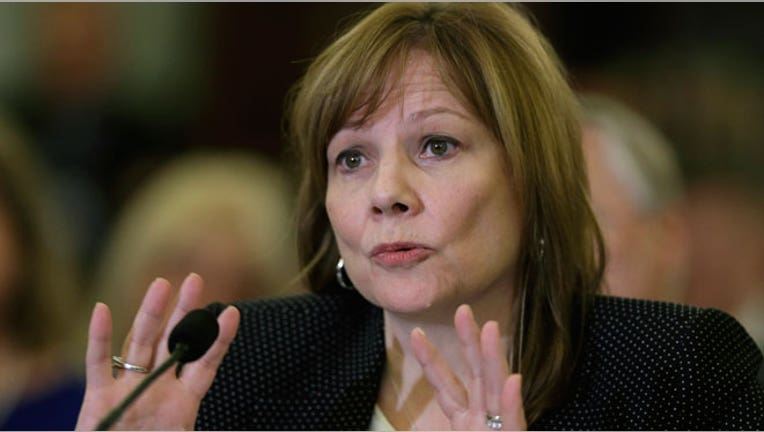 General Motors (NYSE:GM) chief executive Mary Barra on Wednesday faced another round of questions from lawmakers on Capitol Hill, addressing the automaker's culture and its failure in 2006 to provide a new part number for a redesigned ignition switch.
GM has taken heat in recent weeks for a long delay in recalling 2.6 million vehicles that have defective ignition switches. The faulty part, which can cause vehicles to stall and cut off power to air bags, was updated to lessen the risk of a key getting knocked out of the "on" position.
In testimony before a Senate committee, Barra said she finds it "completely unacceptable" that a part would be changed without a new part number.
"That's not a process of good engineering," Barra added.
Since the original part number was reused, GM expanded its recall last week to include vehicles that may have been improperly repaired with older ignition switches.
Ray DeGiorgio, who was the project engineer for the Chevrolet Cobalt's ignition switch at the time, approved the redesigned part that didn't receive a new part number, based on documents provided by Delphi (NYSE:DLPH) to Congress.
The revelation sparked accusations that GM employees attempted to hide the defect. Last year, DeGiorgio denied knowing of any changes to the ignition switch in a sworn deposition.
Barra said DeGiorgio is still a GM employee, and the company will wait for its investigation to be completed before taking any action.
Following similar questions during a House hearing on Tuesday, Sen. Marco Rubio (R-Fla.) asked Barra whether the culture inside of GM encouraged employees to consider repair costs when addressing potential safety issues.
Sen. Claire McCaskill (D-La.) went as far as accusing GM of fostering a "culture of cover-up."
Barra said the company's culture during her more than 30 years at GM "wasn't as welcoming" to bad news "in some pockets." After its 2009 bankruptcy, the nation's largest automaker has "done several things…to change the culture at GM," such as rewriting its corporate values.
"When there's a safety issue, there should never be a business consideration that goes against it," she explained. "I can tell you now, from post-bankruptcy, there's a focus on the customer, safety and quality."
Barra, who took over as CEO in January, noted that any revelations to the contrary would warrant disciplinary actions "up to and including termination."
Lawmakers continued to press Barra on whether the company will create a fund to compensate the families of the 13 people who died in accidents connected to the ignition-switch defect.
Barra said her first meeting with the newly hired Kenneth Feinberg, who led the compensation fund for survivors of 9-11 victims, will occur on Friday. She reiterated that GM understands it has a "civic responsibility and a legal responsibility."
The CEO also sought to clarify whether GM will provide the findings of an investigation headed by former U.S. Attorney Anton Valukas, after House lawmakers pressed her on the issue a day earlier. GM will "share everything and anything related to the safety of our vehicles," according to Barra.
"The issues raised in the hearing were tough but fair. I appreciate the intense interest by the senators to fully understand what happened and why," Barra said in a statement. "I am going to accomplish exactly that, and we will keep Congress informed.  Meanwhile, we will continue doing all we can to repair our customers' vehicles and rebuild their trust in GM."
In addition to both chambers of Congress, the Department of Justice and FBI are investigating the timing of GM's ignition-switch recall. GM has disclosed in a timeline sent to the National Highway Traffic Safety Administration that the company was aware of a safety defect as early as 2001.
NHTSA has also been the subject of criticism related to GM's safety woes. During the Senate hearing, Sen. Dean Heller (R-Nev.) blasted NHTSA for failing to take action after receiving more than 200 consumer complaints. He also said the regulator didn't respond to a letter he sent requesting more information.
Also on Wednesday, Barra told The Wall Street Journal that GM executives will have a bigger role in the recall process. Top-level officials will now be told of safety issues when they are first reported, and executives are expected to expand recalls when necessary.
The Detroit-based company plans to take a $750 million charge in the first quarter to cover recall costs. GM has announced several other recalls unrelated to the faulty ignition switches.
GM shares advanced 1.1% to $34.70 in recent trading.