In-Q-Tel: A Glimpse Inside the CIA's Venture-Capital Arm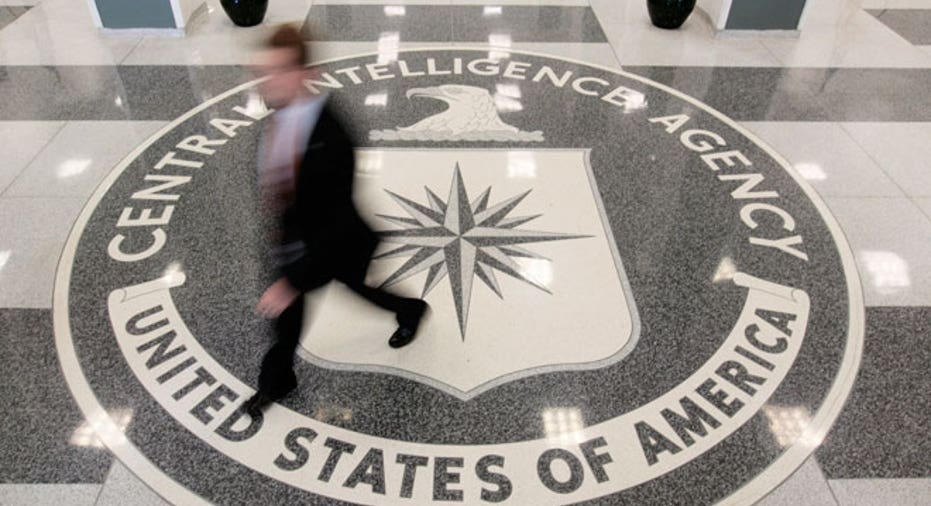 Many Americans were shocked last week to learn about the size and scope of the U.S. intelligence community's telephone and Internet surveillance activities.
But investors may also be surprised to learn that same "intel" community operates a formidable venture-capital arm that aims to give the CIA and other spy agencies first dibs on the hottest gadgets and software.
Founded in 1999 as a way for the U.S. to keep up with the rapid innovation in science and technology, In-Q-Tel has been an early backer of start-ups later acquired by Google (NASDAQ:GOOG), Oracle (NASDAQ:ORCL), IBM (NYSE:IBM) and Lockheed Martin (NYSE:LMT).
"If you want to keep up with Silicon Valley, you need to become part of Silicon Valley. The best way to do that is have a budget because when you have a checkbook, everyone comes to you," said Jim Rickards, an adviser to the U.S. intelligence community who is familiar with the activities of Arlington, Va.-based IQT.
Given the increasing importance of cyber security and big data, it is a safe bet that the U.S. intelligence community will continue to lean on private-sector development in its behind-the-scenes fight against terrorism and other geopolitical threats.
"I think it's a very prudent way to help ensure that the United States stays secure. You have to stay on the edge of development because the rest of the world isn't standing still either," said David Weild, former vice chairman at Nasdaq OMX Group (NASDAQ:NDAQ).
But like many forms of early investment, backing from spies can come with some significant strings attached and it's not clear how the fallout of the recent surveillance disclosures may impact future ties between Silicon Valley and organizations like the National Security Agency.
The CIA's 'Tech Incubator'
IQT was officially chartered in February 1999 by a group of private citizens at the behest of then-CIA Director George Tenet and with the support of Congress.
The firm was envisioned as a way to "bridge the gap between the technology needs of the U.S. intelligence community and new advances in commercial technology," according to IQT's website.
In a nod to its spy gadget origins, In-Q-Tel is said to be named in part after Agent Q, the fictional MI6 agent responsible for providing James Bond with all the latest wizardry.
While the CIA is credited with scores of meaningful inventions, including the U-2 spy plane and the Corona reconnaissance satellite program, the private sector began to take the lead at the end of last century ahead of the dotcom boom.
"By the '80s and definitely by the early 1990s, as hard as they worked, it became clear the coolest stuff was coming out of private companies in Silicon Valley," said Rickards, who is a consultant on market intelligence at Omnis.
While IQT originally catered largely to the needs of the CIA, today the firm supports many of the 17 agencies within the U.S. intelligence community, including the National Geospatial-Intelligence Agency (NGA), the Defense Intelligence Agency (DIA) and the Department of Homeland Security Science and Technology Directorate.
Deep Pockets
IQT doesn't release detailed data on its investments, but it's clear the firm has a significant amount of cash to deploy as it searches for the latest spy gear.
According to IRS filings, IQT received $63.94 million in grants and contributions in 2011, up from $56.46 million in 2010, $56.42 million in 2009 and $50.43 million in 2008. IQT also received $4.74 million in investment income in the fiscal year ending March 2012.
"All professional money comes with restrictions and stipulations."
The IRS filings also show that IQT listed total assets of $218.66 million as of March 2012.
It's not clear how many people work at IQT, but the firm listed salaries of $22.07 million in the 12 months ending March 2012 and its employees include former intelligence officials and Wall Street executives. IQT is led by former Intel (NASDAQ:INTC) exec Christopher Darby, who received about $1.96 million in total compensation in the last fiscal year.
IQT declined to comment or authorize an executive to speak on the record for this story. The CIA also declined to comment.
Not Your Father's VC Firm
Unlike traditional venture-capital firms like Accel Partners that focus heavily on making a meaningful return on investment, not-for-profit IQT has far more of a strategic aim not unlike the corporate venture capital arms of Intel and Google.
"Clearly their point is not to necessarily make a profit but to find strategic investments that support their mother organization," said Mark Cannice, a professor at the University of San Francisco.
In many cases, IQT recruits other top-tier venture capital or hedge funds to co-invest in start-ups. IQT says that for every dollar it invests in a company, the venture community has invested over $9. The firm also said it has leveraged more than $3.9 billion in private-sector funds.
Over the years IQT has invested in more than 180 portfolio companies, including a slew of tech start-ups that have been acquired by household Silicon Valley names.
For example, in October 2004 Google acquired Keyhole, an IQT-backed company that provided a 3-D visualization of mapping data technology and later became the basis of Google Earth.
IQT lists 98 companies in its current portfolio, everything from intelligent cloud management software maker Adaptive Computing to global climate intelligence company Weather Analytics.
Strings Attached
For early-stage entrepreneurs, the prospect of receiving funding from IQT and the likelihood of locking up a massive customer -- the world's most powerful intelligence agencies -- can certainly be enticing.
But like most forms of investment, there may be some caveats that go along with this strategic support from IQT.
For starters, IQT may require the start-ups to agree to provide their products and services exclusively to the intelligence community for a period of time. IQT could also flex its muscle to push early-stage companies in a direction that caters more to the government's needs.
"All professional money comes with restrictions and stipulations and it's negotiated," said Weild, currently CEO of Wield & Co. "You may have to modify your vision a little bit."
Still, it seems the benefits of working so closely with the intelligence community would far outweigh these concessions.
"The government's the best customer in the world," said Rickards.
It's too early to tell if there will be any fallout on IQT's ability to invest in early-stage companies due to the bombshell revelations last week about the NSA collecting phone data from Verizon (NYSE:VZ) and online data from at least nine Internet companies, including Facebook (NASDAQ:FB), Yahoo (NASDAQ:YHOO), AOL (NYSE:AOL) and Microsoft (NASDAQ:MSFT).
Cedric Leighton, a former NSA official, said while there is the "potential for there to be some blowback in that realm," he believes IQT will "continue to be a key incubator of technology for the intelligence community."
"I don't think this will cause any problem on the investment front at all," said Weild. "I think they'll take their money, expertise and potential for a big contract any day."
IQT Covets Next-Gen Tech
So what kind of companies might the CIA be eyeing for future investment?
In general, IQT seeks to invest in start-ups that have already developed commercially-focused technologies that can deliver "near-term advantages" within three months to the intel community.
While IQT throws its weight behind a wide variety of start-ups, its focus is primarily in two areas: information and communications technologies and physical and biological technologies.
The first realm includes advanced analytic tools used to grapple with big data, next-generation infrastructure and computing platforms, mobile and wireless technologies like security platforms, geospatial tools and digital identity analytics like biometric tools.
Inside the physical and biological world, IQT is interested in materials science, advanced genetic analysis, biological technologies used for detection and diagnostics, optics and nuclear detection.
"I've found that our technical capabilities often far exceed what you see in Tom Cruise films," former CIA Director David Petraeus said in a March 2012 speech at the IQT CEO Summit. "But there are a few feats he can accomplish in the movies that we can't; we haven't figured out, for example, how to change an individual's fingerprints or eyeballs just yet -- but give us time."