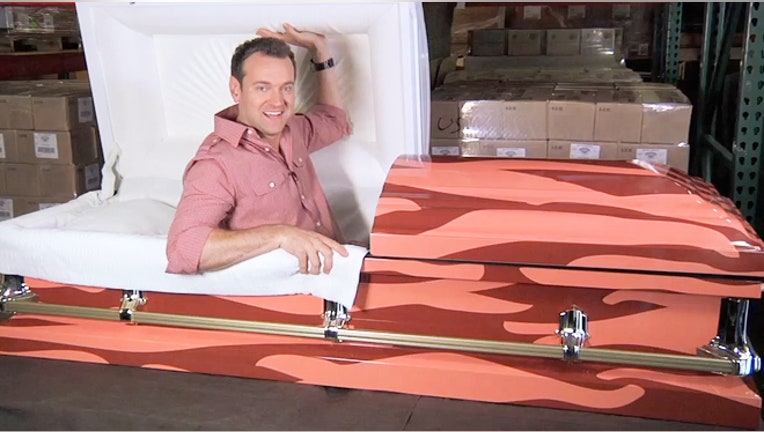 Viral Marketing
Tens of thousands of views, shares or retweets aren't enough to make your message a viral marketing success story. Marketing isn't about noise. It's about establishing positive connections, making impressions that enhance your brand image, and moving prospective customers closer to the action you want them to take.
Viral marketing gets your target audience to do your work for you. It involves attention-grabbing and brand-enhancing messages that connect with viewers in such an engaging way that they want to pass the message on to others, basically becoming your marketing agents and broadcasters. Here are five success stories to learn from.
Blendtec
This "Will It Blend?" video has over 10 million YouTube views and top rankings on nearly every best-of-viral marketing list. Here are some takeaway lessons:
- Make waves. Reducing an iPad to a pile of dust in a blender is unexpected and stunning.
- Keep the message relevant. The video supports Blendtec's claim as producer of the world's best blenders.
- Be cool. Blending an iPad taps into ongoing social media conversations while feeding a long-standing fascination with the art of destruction.
- Spur interaction. Blendtec sends viewers to Facebook to "tell us what to blend next," sparking ongoing engagement.
- Promote sharing. Comment and click-to-share invitations drive social media exposure, generating more views, likes, follows and — best of all — online sales.
Hotmail
The history of viral marketing began in 1996 with the line, "Get your private, free email at http://www.hotmail.com." Within a month, 20,000 Hotmail users had subscribed, each sending email messages — to which Hotmail tacked on its one-line invitation. As recipients accepted, the number of emails, invitations and subscriptions swelled in a self-propelling cycle of growth. What you can learn from Hotmail's success:
-Break rules. Hotmail made news as the first free email service, a message included in every email transmission.
- Give something away. Hotmail gave away something that people previously had to pay for and then let users invite their friends to get in on the deal.
-Make sharing easy. Early adopters led friends to Hotmail every time they hit "send."
The Million Dollar Homepage
In 2005, Alex Tew launched milliondollarhomepage.com, consisting of a million-pixel grid divided into 10- by 10-pixel blocks. For $1 a pixel, buyers could display an image, ad or logo. Four months later, the final 1,000 pixels sold on eBay for $38,100, pushing the take well past the $1 million goal. Some lessons to learn here:
- Keep it simple. Although from the United Kingdom, Tew sold pixels in U.S. dollars, "the closest thing we have to a universal currency on the Internet."
- Satisfy user motivations. Marketers want inbound links, and Tew called for images that clicked through to websites.
- Be unexpected. Tew's announcement read, "This could be something crazy enough to work!"
- Make sharing easy. Tew sent an email asking friends to tell "rich friends." From there, buyers and media spread the word.
Dairy Queen
By turning restaurant signs into points of conversation, Dairy Queen outlets amassed blog mentions, media coverage, photo sharing and, whether begrudging or not, stops by parents with kids in tow — all with no financial outlay. What DQ's approach can teach us:
- Keep it inexpensive. The special DQ sign cost no more than the hourly wage of an employee. Passersby took photos and the sharing, complete with snarky comments, began.
- Surprise people. People expect company signs to promote sale items or specials, not to feature statements that make you laugh, think, share, comment and possibly stop.
- Make sharing easy. Anyone with a mobile phone could snap and share a photo of DQ's signs. From there, the images got contagious. When actor George Takei posted the sign for his nearly 2 million Facebook fans, it prompted 20,000 likes, 2,400 comments and immeasurable additional views.
The Bacon Coffin
The creators of Baconnaise and Bacon Salt got a big viral assist when they announced a coffin "for those who love bacon to death." The first sale made news on "The Daily Show With Jon Stewart," The Huffington Post, News on Main, major newspapers, social media and countless other media channels and blogs. So what did the bacon guys do right? Below are a few lessons we can learn from their success:
- Catch a trend. Viral messages reflect trending interests — in this case, a cultural obsession with bacon.
- Keep humor relevant. The idea of a bacon coffin is funny while also building awareness for the line of bacon-flavored products produced by J&D's Foods.
- Be bold. People relay surprising and original messages. The bacon coffin passes the test.
- Make sharing easy. J&D's partnered with Seattle's KIRO-TV to announce the bacon coffin just before April Fools' Day. As the segment got re-aired and shared, questions about whether the announcement was a spoof further heightened interest and sharing.