In $12.5B Deal, Google Gobbles Up Motorola Mobility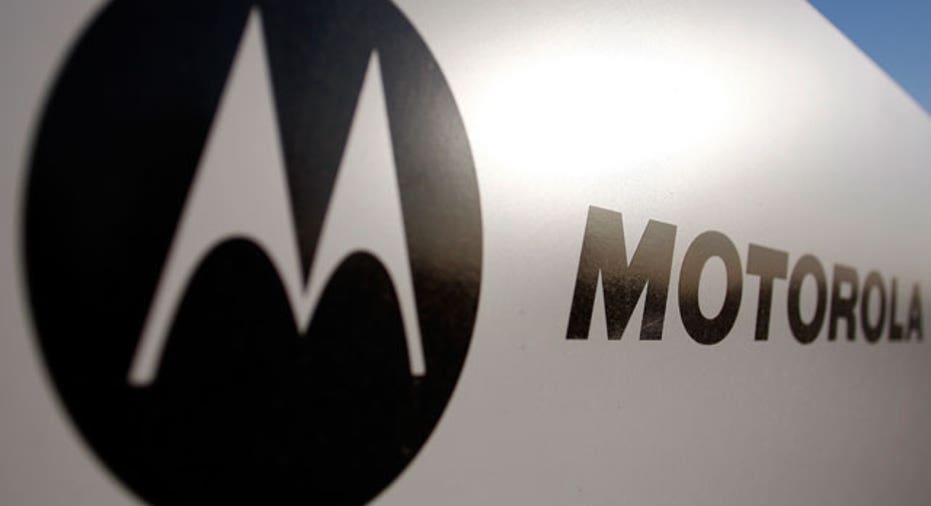 Ratcheting up the pressure on Apple (NASDAQ:AAPL), tech heavyweight Google (NASDAQ:GOOG) unleashed a $12.5 billion deal on Monday to acquire Motorola Mobility (NYSE:MMI).
The transaction launches Google into the phone-making business and allows it to pair its popular Android operating system with handsets of its own design, much like Apple does with its popular iPhone.
The deal, Googles largest ever, also marks a vote of confidence in the global economy at a time of great uncertainty and unprecedented market volatility.
Mountain View, Calif.-based Google agreed to pay $40 in cash per share of Motorola Mobility, translating to a hefty 63% premium on the companys Friday close of $24.47.
Motorola Mobilitys total commitment to Android has created a natural fit for our two companies, Google CEO Larry Page said in a statement. Together, we will create amazing user experiences that supercharge the entire Android ecosystem for the benefit of consumers, partners and developers.
Google said Motorola Mobility, which split from Motorola Solutions (NYSE:MSI) earlier this year, will still be a licensee of Android, which will remain open.
The companies anticipate the deal will close by the end of 2011 or early 2012. Perhaps due to antitrust concerns, it carries a reverse termination fee of $2.5 billion, The Wall Street Journal reported.
We have shared a productive partnership with Google to advance the Android platform, and now through this combination we will be able to do even more to innovate and deliver outstanding mobility solutions across our mobile devices and home businesses, said Motorola Mobility CEO Sanjay Jha.
Google said it plans to run Libertyville, Ill.-based Motorola Mobility as a separate business.
The sale was applauded by billionaire activist investor Carl Icahn, who is Motorola Mobilitys largest shareholder and earlier this year prodded it to explore strategic options for its basket of patents.
This is a great outcome for all shareholders of Motorola Mobility, especially in light of today's markets, Icahn said in his own statement.
Google's stock slumped 2.97% to $563.77 ahead of Mondays open.
Shares of rival handset makers Nokia (NYSE:NOK) and Research in Motion (NASDAQ:RIMM) posted heavy gains Monday morning amid speculation the Google move will force Microsoft (NASDAQ:MSFT) to buy a phone maker to protect its Windows operating system.