"I'm Not a Doctor, I'm a Decorator" Nate Berkus' Fight to Quit Smoking
More than 16 million people are living with a disease related to smoking, reports the CDC. The economic costs of smoking are a staggering $300 billion per year, with more than $170 billion spent on direct medical care for adults. Despite the physical, emotional and economic costs, 36.5 million people are still smokers, says the CDC.
Out of those 36.5 million, nearly 70% of adult cigarette smokers want to quit. Nate Berkus, celebrity interior designer, successfully did.
"You know you are a diehard smoker when there are cigarettes and an ash tray on the night stand" Berkus told FOXBusiness.com.
Picking up his first smokes as a young kid, Berkus eventually decided to take control of his health.
"I've tried to quit several times before, that's embarrassing… so the idea of just taking a piece of Nicorette gum and having that instead of a cigarette to control the urges is what worked for me," says Berkus.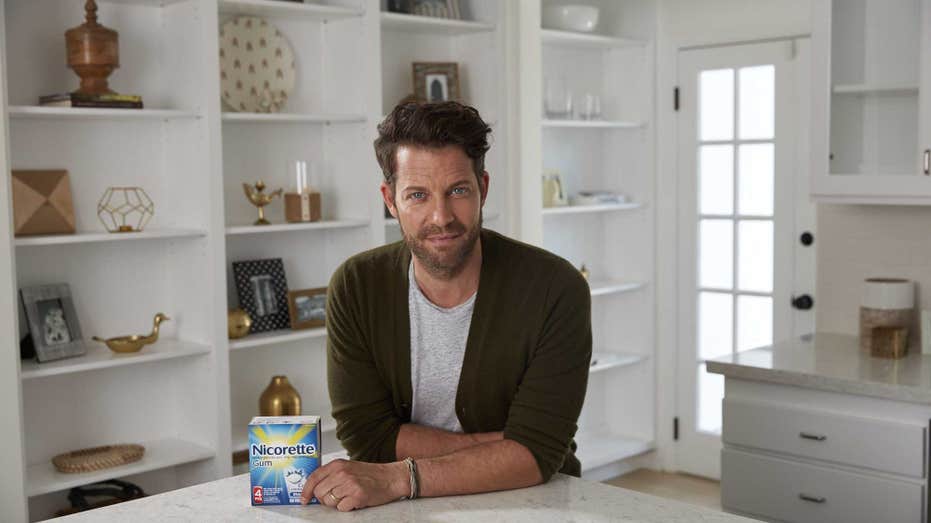 Now, four years smoke-free, Berkus is sharing the story of how he quit, teaming up with Nicorette and Nicoderm CQ to help raise awareness and offer smokers a once-in-a-lifetime opportunity called the "Smoke-free Room Refresh Contest."
"There are triggers in our homes and the areas that we spend the most time that makes us feel like we want to smoke," explains Berkus.
"I used to typically smoke when people and friends would come over and hang out in the living room, it felt like fancy to have a formal cigarette in the living room … so for months I said you know what, we are not entertaining in that space," says Berkus.
Smokers can submit a photo on Facebook along with a short description of the space in their house that makes them want to smoke.  If chosen, Berkus will give you a design consultation and some cash.
"I'm not a doctor, I am a decorator.  I'm here to share my own quit story… this is a really interesting take on the power of design," says Berkus.
Be sure to watch Berkus' full interview above!