Illness no Longer a Barrier to Life Insurance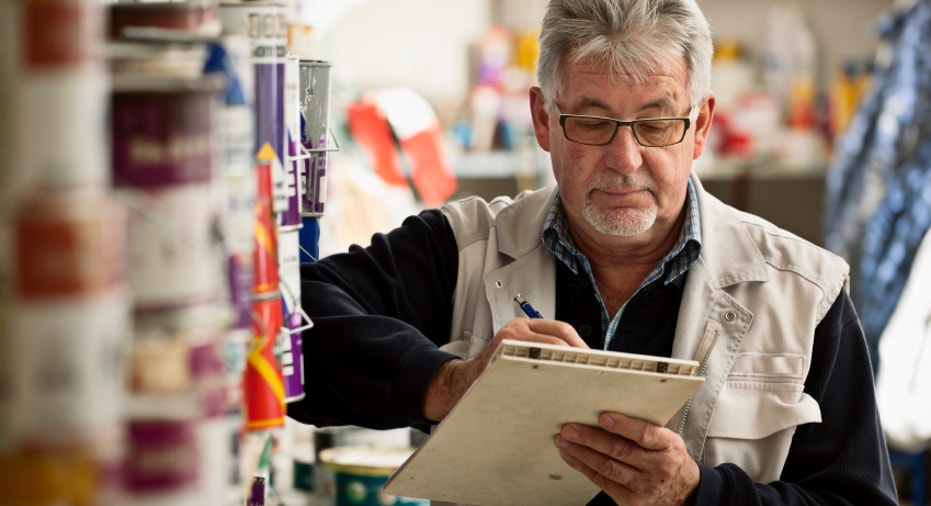 It used to be that people with a history of serious health issues -- ranging from cancer to diabetes to heart problems -- could forget about purchasing life insurance at decent rates.
But the insurance landscape has shifted dramatically, says Marvin Feldman, CEO and president of the Life and Health Insurance Foundation for Education.
"The rules vary greatly depending on the insurer," he says. "But it is now a lot easier for people with pre-existing conditions to get life insurance policies."
"The first thing is to not assume that you can't" get coverage, says Joe Monk, chief administrative officer for State Farm life insurance.
Insurers Respond to Medical Advances
Better detection, earlier diagnosis and more effective treatment of illness mean today's patients live longer, healthier lives, notes Dr. Valerie R. Kaufman, vice president and chief medical director at MassMutual.
"Insurance companies are offering (life) insurance to those with chronic medical conditions because there is much more medical information available," she says.
And, as both care and outcomes improve, many patients who formerly could not get life insurance at all now might even obtain standard rates for coverage, says Craig Davidson, a vice president with Prudential individual life insurance.
"We in the industry look ahead," he says, adding that insurers expect the trend of better treatments and outcomes to continue, and they will develop their rates accordingly.
Soaring Survival Rates
Historically, life insurers have evaluated potential policyholders based on criteria such as life expectancy, risk factors, income, family medical history and lifestyle.
People with a history of serious medical conditions -- which also might include high blood pressure, high cholesterol and HIV -- were likely to be denied coverage because the risk of having to pay out a death benefit in the short run was considered too great.
Today, ailments can be diagnosed and treated more effectively. Davidson says survival rates for many diseases have increased dramatically since the 1970s, particularly for certain cancers, such as those of the esophagus, pancreas, breast and prostate.
Five-year survival rates for breast cancer and prostate cancer that is caught and treated early now hover around 98%, he says. In the mid-1970s, just 75% of breast cancer patients survived five years, and only 69% of prostate cancer patients did, according to the National Institutes of Health.
Stable Condition can Bring Standard Rates
Such dramatic improvement in treatment outcomes means patients with a history of serious illness may qualify for standard life insurance rates -- the same rates paid by people without pre-existing conditions -- once their disease is under control.
Davidson gives the example of a hypothetical prostate cancer patient who has been treated successfully for the disease. The man sees his doctor at regular intervals, and each time undergoes a test -- known as a prostate-specific antigen, or PSA, test.
"If the PSA is OK, then you have a very good chance of survival," Davidson says. "When that gets down to acceptable levels, that's when we would be able to offer standard rates."
It's not Just Cancer
Kaufman says other ailments besides cancer also might qualify for standard or near-standard rates once the condition is under control. She says her company, MassMutual, has broadened life insurance eligibility for persons with cardiovascular conditions, such as valvular and congenital heart diseases.
Insurers also are more likely to consider offering standard rates to patients with well-controlled Type 2 diabetes or obstructive sleep apnea.
Other medical conditions -- such as if you've had a kidney transplant -- may keep you from getting standard rates. However, you're still likely to be offered a better rate than in past years, Davidson says.
Word 'Hasn't Gotten Out'
Despite these improvements, many patients with a history of serious illness do not realize they now may qualify for life insurance at more affordable rates.
"I think the word really hasn't gotten out," Davidson says. "The people who sell insurance are aware, but a lot of people who have cancer -- that used to be a death sentence. So people say, 'I'm never going to get insurance,' so they don't even try."
Kaufman stresses that not everybody with a history of a serious illness will be able to obtain life insurance coverage.
"Some with a condition may be able to get standard rates, where others may not be eligible for coverage at all," she says.
Key Factors to Obtaining Coverage
Factors likely to influence a person's ability to secure life insurance coverage include the:
Specific type of illness.
Severity of the illness.
Time elapsed since diagnosis.
Stability of the applicant's health.
Treatment regimen.
"There are a lot of variables," Kaufman says.
Feldman says one key to securing a good rate is to simply follow your doctor's orders.
"If a patient is seen to be cooperating with his or her doctor's instructions and the condition is either stable or improving, the patient is more likely to be approved for insurance coverage," Feldman says.
Seek Advice From a Pro
If you are shopping for life insurance and have or have had a serious illness, Feldman suggests working with an impaired-risk specialist. This type of insurance agent knows which life insurance companies offer the most competitive prices to applicants with pre-existing health conditions.
"Costs vary drastically from company to company," he notes.
Of course, one way to avoid the problem of trying to secure affordable life insurance after an illness is to sign up before you develop medical problems.
"It's really important to look at it before you have something," Davidson says, adding that young, healthy people can get life insurance "usually at a much lower rate."