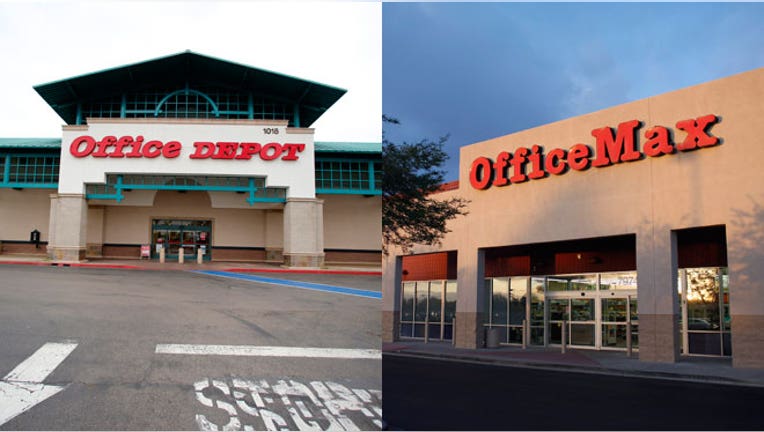 After completing its $1.2 billion acquisition of OfficeMax, Office Depot (NYSE:ODP) has yet to choose a permanent chief executive and a home for the combined retailer.
At issue is whether Illinois will approve of tax credits for the company to maintain a presence in the state, The Wall Street Journal reported Monday.
Office Depot is considering a headquarters in Naperville, Ill., where OfficeMax employs more than 2,000 people. The alternative is to make Office Depot's current headquarters in Boca Raton, Fla., the official home of the new company. More than 1,700 people work at the Boca Raton location.
The choice hinges on whether the company will see a tax relief in Illinois, which, at 9.5%, has one of the highest corporate tax rates in the country.
A bill that would have offered the retailer $53 million in tax credits over 15 years didn't get a full Senate vote in a session that ended last week, and state lawmakers might not return until next month at the earliest.
Meanwhile, Florida's corporate tax rate is 5.5%, and state officials can provide tax breaks without legislative approval. The Journal said Office Depot received up to $4.9 million in incentives about seven years ago, plus a $6.5 million reimbursement from the county to move into its current Boca Raton headquarters.
Florida also has no personal income tax, which would benefit Office Depot's employees.
Office Depot's permanent CEO will likely want a say in where the company is located. According to the Journal, the conclusion to a long CEO search could still be weeks away. In August, the office supply retailers indicated a CEO would be in place by September.
An Office Depot spokesperson declined to comment on the report.
Until a permanent chief steps in, Office Depot Chairman and CEO Neil Austrian and OfficeMax President and CEO Ravi Saligram are serving as co-CEOs.
Office Depot shares were trading our cents higher at $5.08 in early Monday morning.