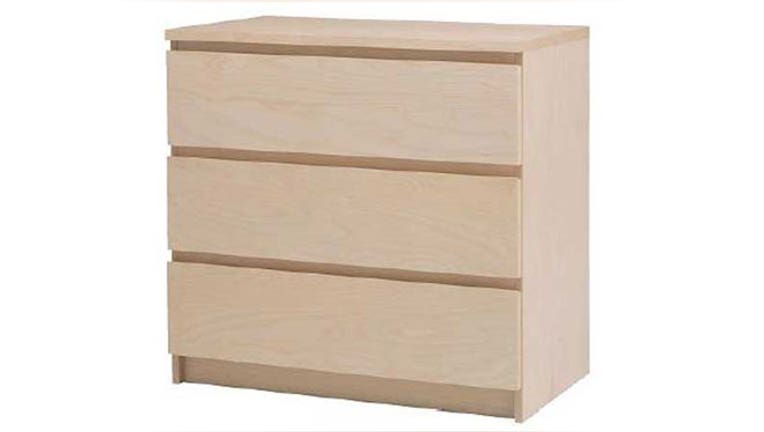 IKEA and the Consumer Product Safety Commission (CPSC) announced a repair program on Wednesday, which includes a free wall anchoring kit, applicable to about 27 million chests and dressers. The furniture retailer said the items can tip over if they are not securely attached to a wall, "posing an entrapment hazard."
The pieces in question include MALM 3- and 4-drawer chests and two styles of MALM 6- drawer chests, according to the CPSC's website. CPSC and IKEA received reports that two toddlers died in 2014 after being fatally trapped beneath chests that tipped over. The company says neither piece of furniture had been secured to the wall.
IKEA and CPSC also received 14 reports of tip-over incidents involving MALM chests, resulting in four injuries.
The chests included in the repair program were sold starting in 2002, and range in price from about $80 to $200.
"At IKEA we are committed to helping raise the awareness of this serious home safety issue and to continue to provide consumers with the tools and knowledge they need to prevent these accidents," said IKEA's U.S. Commercial Manager Patty Lobell in a statement.