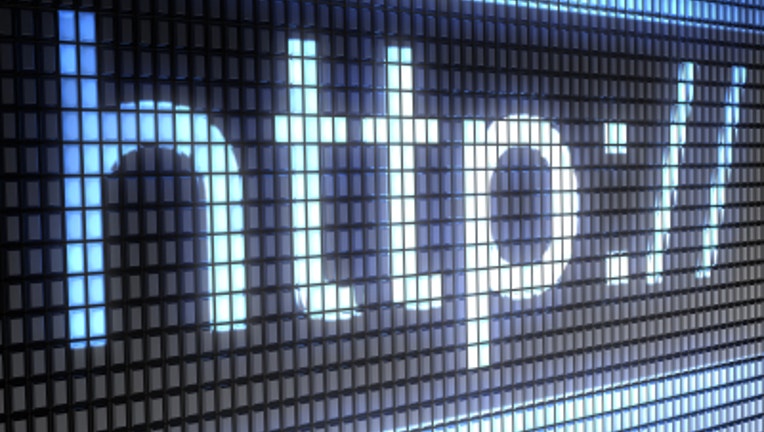 Getting traffic to your site is just the first hurdle. Optimizing your site so that visitors actually click — and keep on clicking until they become customers — is both an art and a science.
In 2011, entrepreneur Jim Osgood noticed that leads from his website were down about 30 percent for no apparent reason. After determining that the falloff had occurred around the same time that Google had made some changes to its search engine, Osgood, owner of OfficeFinder, a website that generates leads for commercial real estate agents, decided it was time to zero in on improving conversions. After contracting with conversion rate optimization firm Click Advisors, Osgood uncovered other issues beyond Google.
"There were glaring problems with my site," he says. Those issues included too much text, as well as forms that were hard to find. After several months of work with Click Advisors, which focused on A/B testing of different landing pages and focus groups, the OfficeFinder site doubled its conversions from Google pay-per-click campaigns from 6 percent to 12 percent while reducing the cost per lead by 50 percent.
Should you hire a conversion expert?
Knowing whether you need formal help on conversion optimization depends upon your goals and the size of your online business, since tools and consultants can be pricey. OfficeFinder generates 1,200 to 1,500 leads per month and spends around $5,000 monthly on Google Ads. Osgood says a small business needs to carefully determine whether its volume or online revenues can justify a conversion expert.
If you're serious about conversion optimization, realize that this is not a one-time project. Understanding and improving conversions takes patience and a long-term, social-media based perspective. "It takes time to convert customers," says Mark Schaefer, a social media marketing expert. "The social Web is perfect for networking and for creating lots of small interactions that lead to trust and loyalty."
When companies approach conversion optimization, it's important to consider the impact of social media and mobile apps, which have a significant influence today on how people research and purchase products and services, as well as how they get referrals. For instance, says Schaefer, 68 percent of Fortune 500 companies experienced a decline in visitors to their website in the last two years because of the increased time that people now spend on social media sites. Integrating social media with one's site is a must, as prospects will then have a two-way street.
Creating a simple, compelling landing page Also, if Web analytics tell you that a growing percentage of visitors are reaching your site from mobile devices, focus on having a simple, clean content navigation — not fancy features and large graphics.
Schaefer's formula for foolproof home and landing pages that generate clicks includes the following elements: stunning visuals to catch the eye; a succinct description of what makes your business unique and what problems you solve for customers (in two sentences or less for each); and a clear next step, such as encouraging visitors to register for a free e-book or other compelling offer.
If you can manage just one improvement, it's ease of use, says Osgood. "There's a book that is my bible entitled 'Don't Make Me Think.' You want people to find you fast and make it as easy as possible to get what they need." Osgood also found it useful to organize focus groups that analyzed eye tracking. Think about it: Are visitors' eyes going where you want them to go?
Setting goals is the first step
Too often, when companies wish to improve lead generation, they look at common but general metrics like traffic and page views. "If your site isn't working well, it doesn't matter how much traffic you're getting," says Theresa Baiocco, conversion specialist with Click Advisors. First, she advises, define what conversion means to your business — registering for an offer or setting up a call with sales, for instance — and set that up in your analytics program.
Once the goals and analytics are set, you need advanced tools. "Up until now, the conversion rate has always hovered around 2 percent, which is sad given all the changes in Web design, such as HTML5 and 3-D," Baiocco says. Conversion rates should improve for all companies, however, now that A/B and multivariate testing is more affordable. Free tools, such as Content Experiments in Google Analytics, or more advanced tools, including Optimizely, Visual Website Optimizer, Convert.com and Monetate, can get you started.
Still, it's critical that you know what to test. With clients, Click Advisors may test a headline change, refine it, and then test again in other areas, such as changing fields on a registration form. The process often takes a period of six months or longer before conversion rates consistently improve, Baiocco says.
A nine-month process of continual optimization enabled OfficeFinder to improve its overall site conversion rates from 2.5 percent to 7.5 percent, according to Osgood. He imagines that conversion optimization will be a regular part of the company's business processes going forward. "There's no absolute end, because the Web is always changing, but we do have rest periods. We haven't changed our landing page for a year because it's still performing well."
Looking back, Osgood says the optimal strategy for small companies is to invest in conversion optimization at the very start, before the website even launches: "That would be a great way to get started. Because then you're doing things the right way from the beginning."
? Business on Main. Sign up for our Main Street Authority newsletter to get articles like this delivered monthly to your inbox.