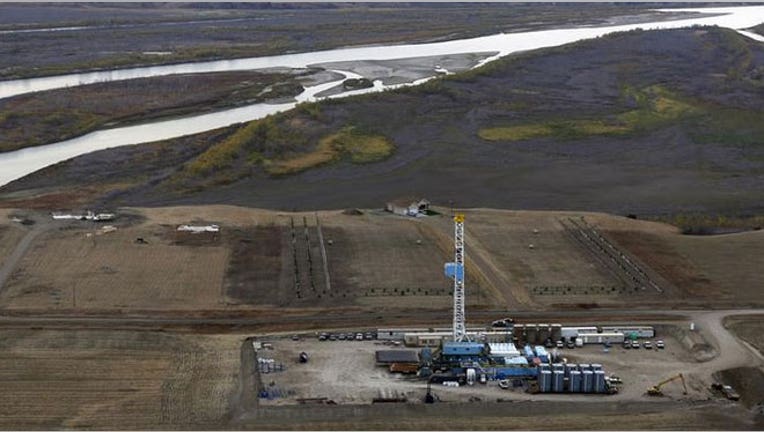 Thanks to booming shale plays, the U.S. is on track to leapfrog Saudi Arabia and Russia to become the world's largest oil producer sooner than expected, according to International Energy Agency estimates.
In its annual World Energy Outlook, the IEA said Tuesday it expects the shift to occur in 2015, compared to its prior target date of 2017.
However, the Paris-based group cautioned that shale formations in North Dakota, Texas and elsewhere will yield less oil by 2020, when non-OPEC production will ease and the Middle East will account for the majority of global oil growth.
The report also noted that other nations are unlikely to replicate the U.S. shale boom.
U.S. production of shale oil, also referred to as tight oil, has been driven by the combination of horizontal drilling and hydraulic fracturing. The technique unlocked oil reserves at North Dakota's Bakken, Eagle Ford in Texas and other plays.
By 2040, onshore tight oil production will account for 51% of total onshore production in the lower 48 states, the Energy Information Administration said in its Annual Energy Outlook for 2013. That would reflect an increase from 33% in 2011.
According to another EIA report, domestic crude production totaled 7.896 million barrels a day in the week ended Oct. 18, the highest mark since March 1989.
The IEA, which advises 28 energy-consuming nations, also hiked its forecast for oil prices. It believes the average crude import price for its members will rise to $128 a barrel -- in 2012 terms -- by 2035, up $3 from an estimate in the 2012 report. The nominal price in 2035 is expected to be $216 a barrel.
The increase should encourage development of unconventional resources like the oil sands in Canada and natural gas liquids, in addition to the shale formations that have lifted U.S. production, according to the agency.
Global demand is also expected to grow, likely jumping to 101 million barrels a day in 2035. Last year's outlook projected 99.7 million barrels a day.
In midday trading Tuesday, Nymex WTI crude was down nearly 1% at $94.30 a barrel. Brent crude, the international benchmark, ticked two cents lower to $106.38.