Icahn's Flip-Flop on Energy Exec Raises Eyebrows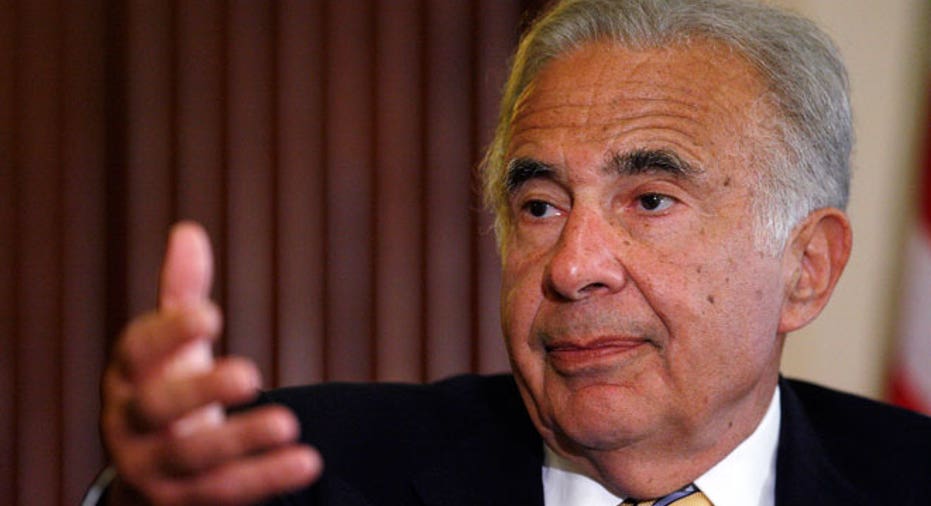 Carl Icahn has been fighting boards for so many decades that he may have forgotten which directors he likes and which ones he doesn't.
In a move that is raising some eyebrows, Icahn is asking Transocean (NYSE:RIG) shareholders to vote in favor of a slate of directors that includes one energy executive -- CVR Energy (NYSE:CVI) CEO John Lipinski -- he publicly trashed just 14 months ago.
During the middle of a rumble with CVR's board in March 2012, Icahn wrote a letter to shareholders accusing Lipinski of "squandering capital" and engaging in "blatant obfuscation of the facts."
"It is clear to me that Mr. Lipinski is more interested in empire building than in increasing value for shareholders," Icahn wrote.
Not exactly a ringing endorsement.
But now Icahn has included Lipinski on his slate of directors in a proxy battle with Transocean management, telling shareholders Lipinski has a "deep understanding of operations and executive management."
"People are scratching their heads at this slate. They are wondering if he is trying to submarine the company. He usually puts up top-shelf dudes. That is not the case here," a person familiar with the matter said.
However, Samuel Merksamer, managing director at Icahn Capital L.P. (NASDAQ:IEP) and another person Icahn has nominated to join the Transocean board, defended the about-face on Lipinski.
"Ultimately, Jack has created a lot of value for shareholders, has a lot of energy experience and has one of the better performing stocks in the energy space," said Merksamer.
CVR Energy's stock has rallied almost 22% so far this year and 94% over the past 12 months. CVR Refining LP (NYSE:CVRR), a subsidiary of CVR that went public in January at $25, is now trading at $33.73.
"We think he's qualified, independent of us and would be a good addition to the board," said Merksamer. "In the last year Jack has done a fantastic job of running the business."
Still, Transocean, the world's largest offshore drilling contractor, is obviously advising its shareholders to vote against Icahn's slate of directors.
"Based upon the nominees' current and past associations with Mr. Icahn, they are handpicked to pursue what the board believes to be a misguided agenda that will compromise Transocean's long-term competitiveness," Transocean said in a presentation released earlier this month.
The battle between Transocean and Icahn centers around the company's proposed $2.24 a share dividend, which Icahn believes should be nearly doubled to $4.00.
In addition to Lipinski, Icahn also nominated Jose Maria Alapont , who has a criminal complaint in Spain that accuses him of being part of a multi-million-dollar fraud against employees at a former company, according to the Houston Chronicle.
However, Alapont told the Chronicle he has never been served with the Spanish complaint or received any notice of filings tied to the case. "In fact, my only involvement was as a voluntary witness in a proceeding in September 2002," he told the paper.
A person familiar with the matter told FOX Business that the criminal complaint dates back to a 1993 shutdown of a factory in Spain where Alapont served as a director. Alapont and all directors were named in a subsequent lawsuit, this person said.