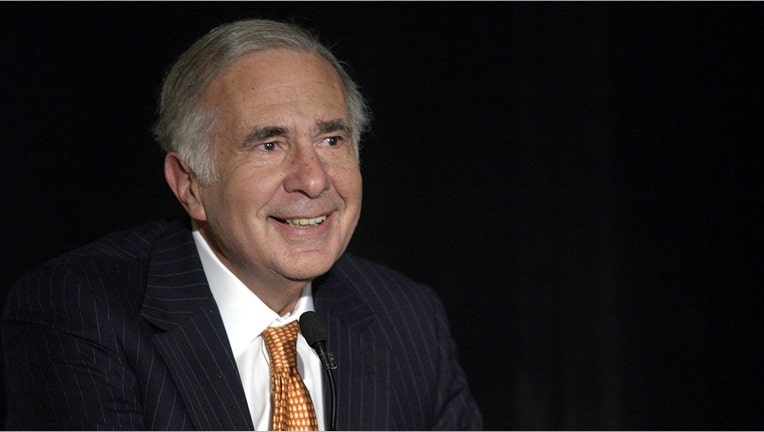 Activist investor Carl Icahn said he has accumulated a "large stake" in American International Group and called for the insurer to split into three public companies.
In a letter to AIG Chief Executive Peter Hancock that Mr. Icahn posted on his website, he called for the global insurer to pursue separations of both its life and mortgage insurance units and embark on "much needed cost control program."
If split up, Mr. Icahn said each of the companies would be small enough to avert the "systemically important financial institution" designation.
AIG is one of three insurers that have been designated as systemically important by a panel of federal regulators created under the post-financial-crisis Dodd-Frank regulatory-overhaul law, and there is uncertainty about future capital levels these insurers will be required to hold.
Mr. Hancock said in a statement that the company has taken significant steps to cut risk and sell noncore assets, while adding AIG maintains an open dialogue with all shareholders.
A representative for Mr. Icahn wasn't immediately available for comment. He hasn't yet made a regulatory filing disclosing the size of his stake in AIG and first disclosed his position in a tweet.
"The company continues to severely underperform its peers and is now facing an increasingly onerous regulatory burden which will only further erode its competitive position," he wrote in the letter.
During the financial crisis, AIG became a poster child of the liquidity problems that hit many financial firms with exposure to subprime mortgage bonds after the real-estate bubble burst. In bailing out AIG, U.S. taxpayers at one point owned 92% of its equity. AIG fully repaid taxpayers by the end of 2012.
In August 2013, AIG's board decided to resume paying a common-stock dividend for the first time since the crisis. The company has also focused on buying back shares in recent periods to shrink the large number created in the wake of the 2008 government takeover.
AIG shares added 3.4% in early trading. The company is due to report third-quarter results on Monday.
Write to Lauren Pollock at lauren.pollock@wsj.com and Chelsey Dulaney at Chelsey.Dulaney@wsj.com