Icahn revenue up auto-repair deals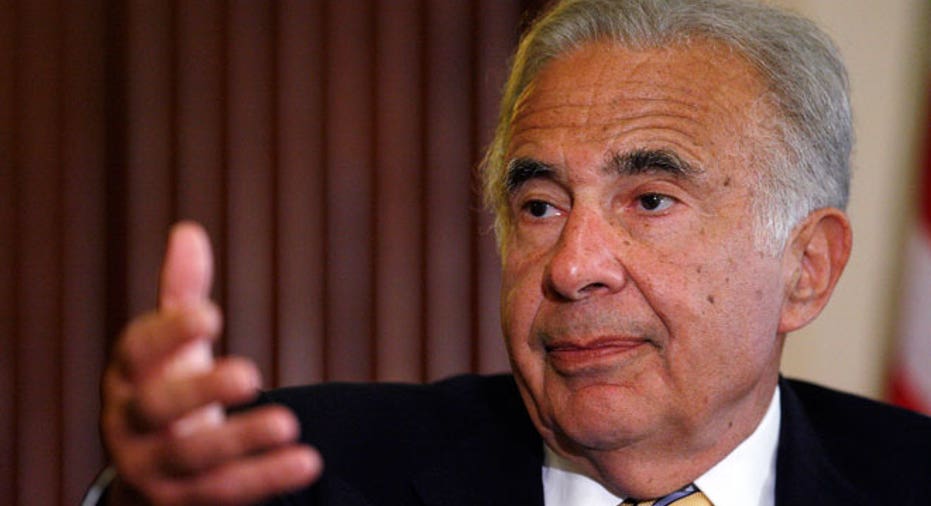 Carl Icahn is raising his bet that Americans won't fix their own cars, and that eventually many might not even own one.
Mr. Icahn has spent the past few years making deals aimed at extending his automotive-service network nationwide, as increasingly complex cars have their owners relying more on professionals for repairs. On Friday, Icahn Automotive Group LLC agreed to buy car-service chain Precision Auto Care Inc. for about $35 million. The deal would add 250 locations to the billionaire investor's 1,000 existing shops.
"We're positioning ourselves well to take advantage of an increase in fleets," Mr. Icahn said in an interview, as he expects ride-hailing and -sharing services to displace some personal-car ownership and sees rental-car fleets expanding to accommodate those without their own autos.
Mr. Icahn's goal is to build a company with nationwide reach that can make, sell and install parts, having recently bought parts-and-repair chains Pep Boys and Just Brakes as well as auto-parts distributor Auto Plus. He also took parts maker Federal-Mogul Holdings Corp. private earlier this year after owning a significant stake for a decade.
He also owns stakes in ride-hailing service Lyft Inc. and car-rental company Hertz Global Holdings Inc., which has a partnership through which Lyft drivers can rent vehicles if they don't have their own. Mr. Icahn thinks far-flung fleet chains and ride-hailing companies could benefit from national service providers in an industry that is often served by local shops and regional chains.
"I have a whole team out there buying installers," he said. "We want to build a really large national footprint servicing the fleets."
Nick Mitchell, an analyst for Northcoast Research, said fleet managers could potentially rely on larger chains for maintenance, though they also could opt to do much of their work in-house, potentially limiting the opportunities for a national, branded service chain.
Mr. Mitchell also said expanding up and down the supply chain risks alienating current customers and suppliers who could be hesitant to do business with a direct competitor. "If you are going to be vertically integrated, you only have one choice and that's to go big -- and to go big fast," he said.
The push to own the business from start to finish -- from making parts to selling and installing them to owning a slice of the companies putting the cars on the roads -- accompanies a steady decline of the shade-tree mechanic as cars become harder and more expensive to work on at home. Consumers' automotive know-how is decreasing, Icahn Enterprises LP said in its annual report in March.
Many cars are more tightly packed under the hood than in the heyday of do-it-yourself mechanic work, and some cars with more complex electronics can require expensive tools to diagnose and fix problems. That can even squeeze out some mom-and-pop shops for whom the investment in those tools might not be worthwhile.
A recent report from market-research company IBISWorld Inc. said the increasing complexity of auto repairs requires mechanics who are more highly trained, which drives up wages. The report also said that it is becoming more expensive to obtain more complex repair information from manufacturers.
Meanwhile, cars are lasting longer. Last year, the number of vehicles in operation hit a record in the U.S. as the average lifespan of cars and trucks continues to lengthen, giving a boost to the service providers and parts makers whose business it is to keep cars on the road. The average age of cars and light trucks hit 11.6 years in 2016, according to data from IHS Markit.
To be sure, the rental-car industry and Hertz in particular have struggled of late, with Hertz pouring money into turnaround efforts. The company reported a much wider-than-expected quarterly loss last month, and shares have plunged 76% in the past year, including a 56% drop in the past three months.
Parts sellers also haven't fared well, with shares of AutoZone Inc., O'Reilly Automotive Inc., Genuine Parts Co. and Advance Auto Parts Inc. all in the red so far this year and over the past 12 months. Mr. Mitchell said a later tax-refund season and more mild weather has hurt those companies recently.
Icahn Automotive Chief Executive Daniel Ninivaggi said Friday's deal for Precision Auto is the next step in building out its network. Precision has centers in 26 states, mainly in Georgia, North Carolina and South Carolina. Its over-the-counter-traded shares rose 90% to $1.54 after the deal announcement on Friday.
Corrections & Amplifications Precision Auto Care is traded on the over-the-counter markets. An earlier version of this article incorrectly stated the company was privately held. (June 2, 2017)