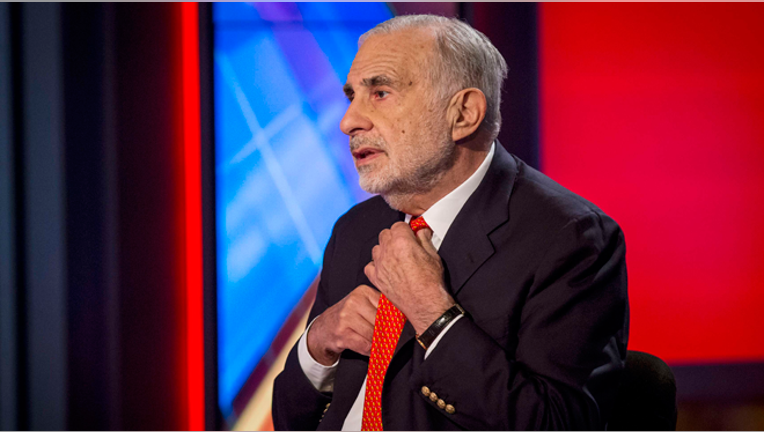 A day after eBay (NASDAQ:EBAY) CEO John Donahoe told FOX Business' Maria Bartiromo eBay and PayPal are better together, activist investor Carl Icahn issued another public letter saying a majority of investors appear to be in favor of a spin-off.
Icahn, who has nominated his own employees as replacements for two of eBay's directors, also said his firm has "not even begun" to make its case.
"Stockholders, please stay tuned," he said in the letter. "There is more to come – much more."
Icahn sites a study conducted by Wall Street's Bernstein Research which says 55% of responding eBay investors belive the composition of eBay's board should change. According to the study, 43% of those voters said splitting PayPal from eBay is the right move to make.
It was not clear how many investors responded to the study.
The billionaire investor, who recently upped his stake in eBay to 2.15%, said he was "strongly encouraged' by the study and is skeptical of recent articles reporting Donahoe's claims of widespread stockholder support for keeping the companies together.
Icahn has attacked the company's management, calling for long-time eBay directors Marc Andreessen and Scott Cook to step down. The two parties have exchanged six public rebuttal letters in just the last several days.
In addition to his call for a PayPal spinoff, Icahn also chastises the company for its handling of its 2009 Skype sale and demanded an inspection of eBay's purchase records.
Donahoe on Thursday in an interview with Bartiromo on FOX Business's Opening Bell said his company got the "highest value at the time" for Skype, and that Andreessen recused himself throughout the Skype process despite Icahn's criticisms that there were conflicts of interest.
The eBay chief also told FOX Business the company believes payments technology and marketplaces are converging, and eBay and PayPal together provide greater synergies that enable faster innovation.
The web giant, Donahoe said, will "act rationally" "if and when" it thinks the businesses are better off separate.