Icahn Drops $50B Apple Buyback Proposal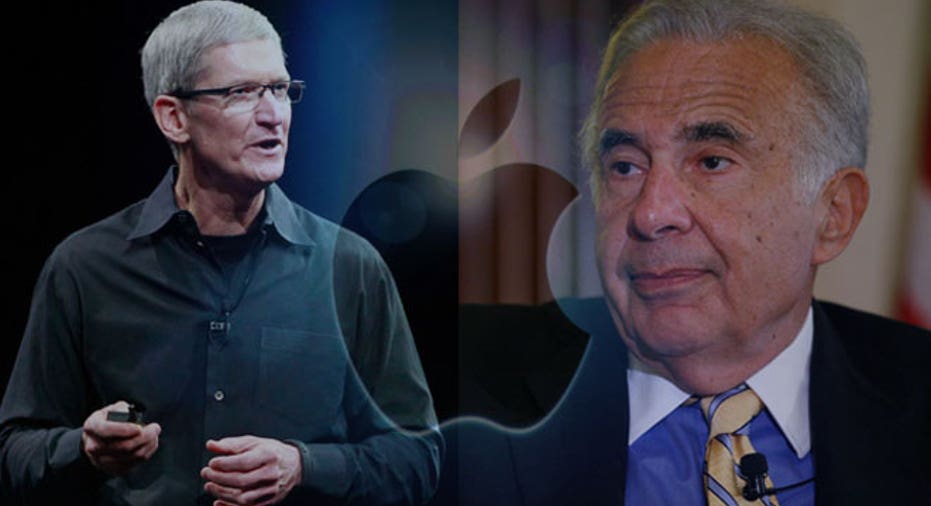 Following aggressive stock buybacks by Apple (NASDAQ:AAPL), billionaire investor Carl Icahn announced plans on Monday to drop his non-binding proposal to persuade the iPhone maker to repurchase $50 billion of its own stock.
The decision to abandon the campaign comes after a pair of influential proxy firms urged investors to vote down Icahn's proposal on February 28.
But it also comes just days after Apple CEO Tim Cook revealed the consumer electronics giant repurchased $14 billion of its shares following a post-earnings slump last month.
Taking into account the $14 billion of buybacks Cook announced, proxy firm Institutional Shareholder Services noted over the weekend Apple is now on track to repurchase at least $32 billion in 2014. That means Icahn's proposal only asks the board to spend another $18 billion than it was already on pace for.
"In light of these actions, and ISS's recommendation, we see no reason to persist with our non-binding proposal, especially when the company is already so close to fulfilling our requested repurchase target," Icahn wrote in an open letter to shareholders on Monday.
The billionaire investor also agreed with Cook's characterization of the recent repurchases as both "opportunistic" and "aggressive."
"It is our expectation that Tim and the board continue to exhibit this behavior as fiduciaries to the shareholders since they clearly seem to agree that our company continues to be extremely undervalued, and we all share a common optimism with respect to the company's bright long term future," Icahn said.
Icahn said he was "disappointed" by ISS's recommendation, but also admitted: "We do not altogether disagree with their assessment and recommendation."
Cupertino, Calif.-based Apple did not immediately respond to a request for comment on Icahn's announcement.
Shares of Apple gained 1.51% to $527.54 Monday morning, trimming their 2014 loss to 6%.