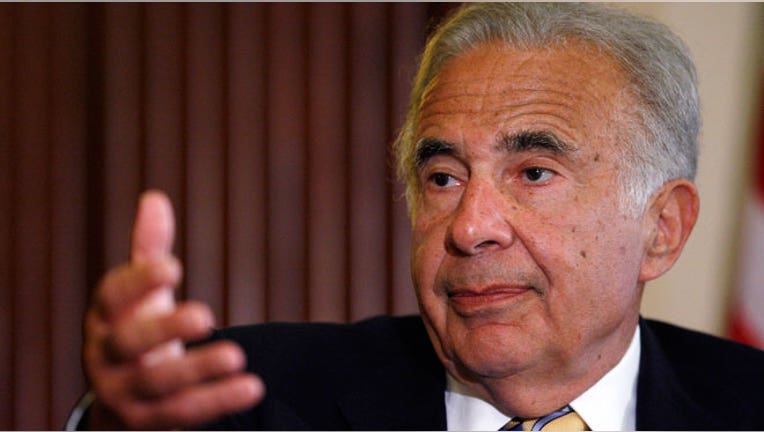 Volatile shares of Herbalife (NYSE:HLF) surged as much as 17% Friday morning after billionaire investor Carl Icahn revealed he has scooped up about 14 million shares in the nutrition company ahead of a potential go-private offer that would squeeze rival Bill Ackman.
The double-digit rally marks the latest dramatic stock move for Herbalife, which has been tossed around like a rag doll as competing hedge funds make large-scale bets on the direction of the controversial company.
Herbalife soared as much as 17% Friday morning after Icahn disclosed late Thursday taking a 12.98% stake in the company and sources told FOX Business's Charles Gasparino that the activist investor is considering a tender offer to take Herbalife private.
Icahn mentioned a potential go-private deal in the filing on Thursday, saying he wants to meet with Herbalife management to discuss "the business and strategic alternatives to enhance strategic value, such as recapitalization or a going-private transaction."
Icahn also said he has "concluded that the company has a legitimate business model, with favorable long-term opportunities for growth."
In a separate statement, Herbalife said:  "We welcome all parties who see the same value in Herbalife that we do."
The potential tender offer would further squeeze Icahn rival Ackman, who set off the Herbalife rollercoaster in December by calling the company a pyramid scheme and revealing a massive bearish bet. Herbalife denied the allegations, which triggered an 80% selloff that the stock quickly recovered from.
The two hedge fund giants are known to dislike each other, with Icahn recently calling Ackman a "major loser" and warning him of a painful short squeeze.
Herbalife was recently trading up 12.12% to $42.90, leaving it up 30% so far this year but down 28% over the past 12 months.