Icahn: Apple Worth More than $1 Trillion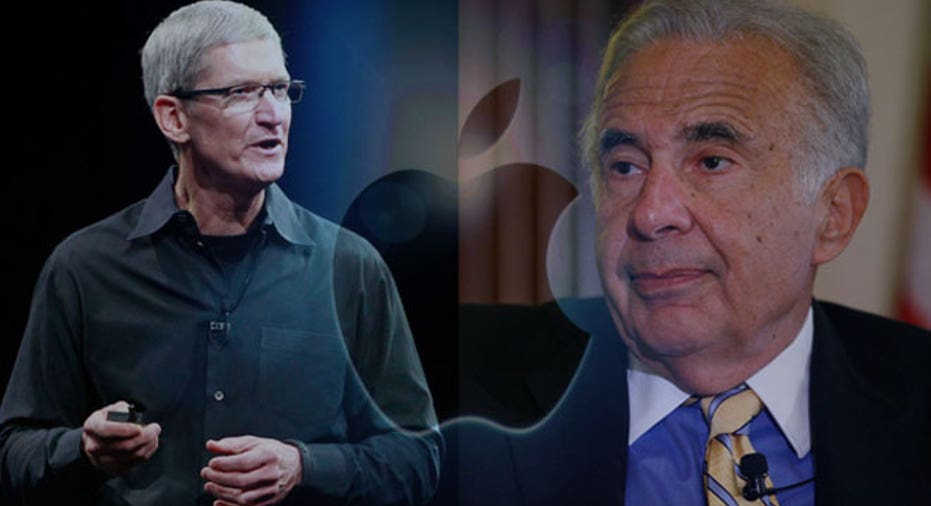 Billionaire activist investor Carl Icahn said in a letter to CEO Tim Cook on Monday that he thinks Apple's (NASDAQ:AAPL) share price will nearly double from $129 and rise to $240. Icahn said that despite $80 billion in share repurchases, the stock is still "dramatically undervalued."
At $240 per share, Apple would be worth about $1.4 trillion dollars and it would be the first company to reach the trillion-dollar milestone. Apple's current market cap is roughly $750 billion, which makes it the world's most valuable company.
Apple shares rose at least 1% to about $130, in the hour following Icahn's note. Shares have risen more than a quarter since Icahn's October letter, where he advocated for Apple to use its cash on buybacks.
This time, Icahn said that while he "appreciates" that Apple has recently raised the size of its share repurchase program, it is time for a "much larger buyback." Apple said last month that its capital return program was expanded to $200 billion through March of 2017.
Icahn also said that he believes that Apple is poised to "dominate" in the television and automobile categories. Icahn is predicting that Apple's television will be released next year and its car will be introduced by 2020, though Apple has not confirmed this.
The activist investor said in February that he owns about 53 million shares, which are now valued at nearly $7 billion.
Apple shares are up 18% in 2015 and 52% over the past year. The company was recently added to the Dow Jones Industrial Average.