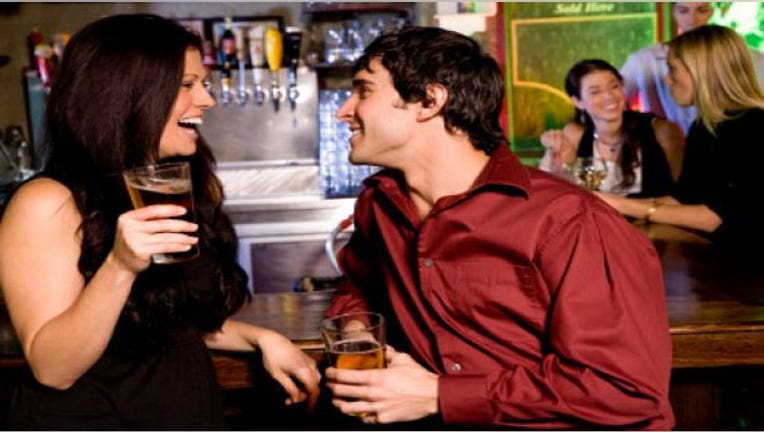 Still living with mom and dad used to be a relationship deal breaker among young adults looking for love.
But as more millennials are struggling to find full-time work and have become weighed down by massive student loan debt, a new report finds that living at home with mom and dad isn't necessarily a turn off for those looking for love.
Coldwell Banker's Real Estate Survey for February finds 72% of Americans would still date someone who lives with their parents. Recent grads are even more willing to date a return-to nester with 80% of those ages 18-to-29 saying the living arrangements wouldn't matter to them, compared to 71% of people in their 30s and 68% of those ages 40-to-54.
The Pew Research Center reports that as of March 2013, only 1 in 3 millennials (34%) headed up their own households, unchanged from a year earlier. And is at an even lower level that observed during the depths of the Great Recession, when 35% in this age group headed their own households.
Men seem to be more forgiving of the living arrangements.  Nearly 40% of women say they wouldn't date someone who lived with their parents compared to just 18% of men. This was true across the board, despite age, the survey shows.
Psychotherapist Dr. Robi Ludwig says the lack of appeal among women isn't surprising since she says women prefer men who are independent.
"Women are still very attracted to men who are self-sufficient, successful and can be adequate providers," Ludwig says. "That is the message that men are sending when they successfully live alone."
On the flip side, the fact that men are more accepting of women still living at home proves that traditional roles still hold weight, she says.
"There is something about femininity, about liking the idea of being able to take care of a woman," Ludwig says. "It's more acceptable in terms of how men's and women's relationships started, for a woman to look for a man to help her get to the next phase in life."
That being said, Ludwig was surprised that so many respondents were OK overall with dating someone who lives at home.
"I didn't think so many adults would be okay with dating someone who lives at home and still finding that person appealing," she says. "It can be appealing if someone is living at home with purpose—not just living at home to lazy. If you are saving, or paying back loans, it means you have an exit strategy in mind."
People living in the Northeast were the most accepting when it comes to living with mom and dad, the report finds that 80% of those living in that part of the country would date someone who lives with their parents, compared to 70% of people elsewhere in the country.
Coldwell conducted their survey online via Toluna's Global Omnibus, among 2,092 adults.