Hyundai to Bring Super Bowl to U.S. Troops in Real-Time Ad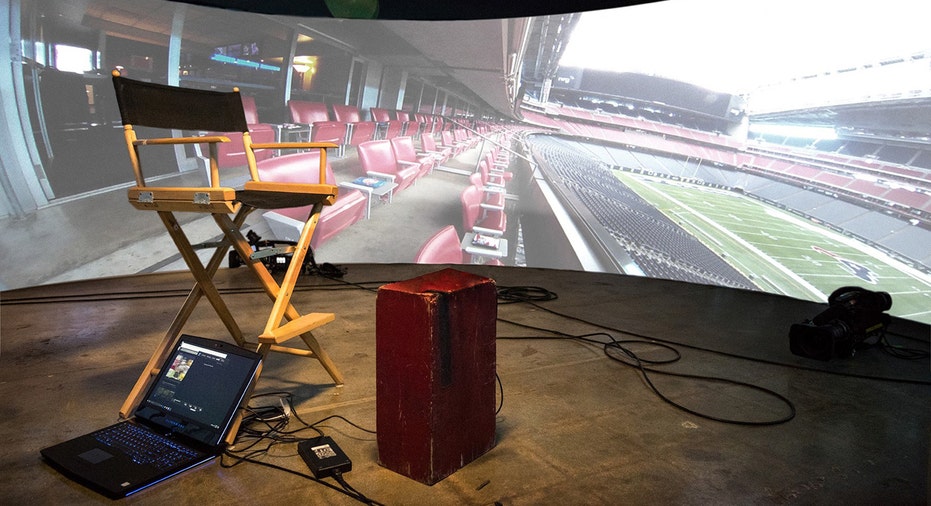 Hyundai is taking its Super Bowl LI ad to a new level this year. The company will film a 90-second TV spot while Sunday's big game unfolds, and the ad will include footage from an undisclosed U.S. military base overseas.
The project, called "Operation Better," is a high-tech venture that Hyundai says is the first of its kind. Several U.S. troops stationed overseas will watch Super Bowl LI inside a 360-degree immersive video pod, replicating the experience inside Houston's NRG Stadium.
"We're not just here to produce a great spot, but to make things better for the military," Dean Evans, chief marketing officer of Hyundai Motors America, told FOX Business. "It's going to feel like they're down on the field as one of the players."
The real-time ad brings a new set of challenges for Hyundai. Normally, Super Bowl spots can take up to a year of planning and production. Hyundai's crew has only a few hours to shoot, edit and produce what the company envisions as a 90-second documentary. Filming will be done by the end of the first quarter, and Hyundai plans to submit the finished product in the third quarter.
Hyundai's ad will hit the airwaves in the post-gun slot, the first commercial break after the final whistle.
"Editing the piece during the game itself is going to be intense, but we will have an incredible team in place on multiple continents to pull off this feat," Hollywood director Peter Berg said in a statement.
Hyundai recruited the "Lone Survivor" and "Patriots Day" director to oversee production. The company is also working with Film 45, Pony Show Entertainment and INNOCEAN Worldwide, Hyundai's agency of record.
Evans is confident that production will go off without a hitch Sunday, saying a practice round went flawlessly last week. But Hyundai is prepared for the worst-case scenario, just in case.
"Here's the backup scenario: a 90-second spot of me and the creative director crying," Evans joked.
Actually, Hyundai has a 90-second ad ready to go if all else fails. The production team also has backup generators on hand if they lose power at NRG Stadium.
The South Korean automaker, which is in its second year as an NFL sponsor, has heavily invested in Super Bowl advertising. Super Bowl LI will be the ninth time in 10 years that Hyundai has placed an ad during the NFL championship, the biggest TV event each year. FOX reportedly fetched more than $5 million for each 30-second spot during the game. According to the Sports Business Journal, FOX sold the final Super Bowl spots Friday.
Hyundai wanted to do something different this time around, and bringing the Super Bowl to U.S. troops fits the bill. The new Hyundai Ioniq hybrid will be part of the marketing campaign, but according to Evans, Hyundai's vehicles are secondary for this ad.
"I'm a big believer that we want the message to be pure on that day," he said.